Designed with care by Alexandre Dubreuil, DICE lets you create custom concrete home furnishings as easily as if you were stacking Lego bricks (big Lego bricks). The concrete's neutral, natural color is a sure match for every interior. But whatever you do with DICE is sure to stand out. A true centerpiece of interior design, perfectly adapted to your vision.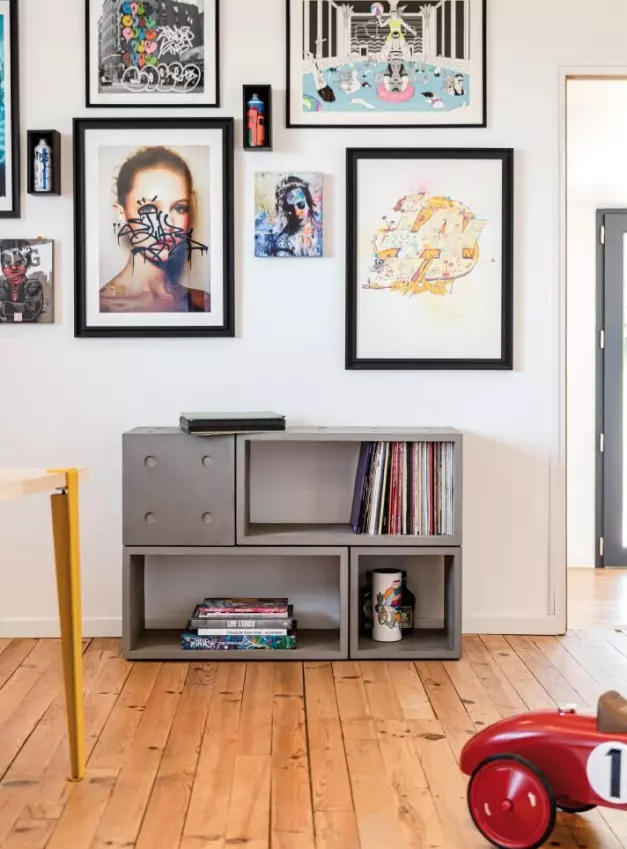 Be a protagonist in your furniture story
Your life isn't set in stone, so why should your furniture be? DICE lets you create all kinds of storage solutions, from a simple bedside bookcase to an elaborate room divider. And since DICE comes apart as easily as it goes together, you can reconfigure your storage system to fit your needs and whims. That's the freedom that comes from a design that's stable but never set in stone.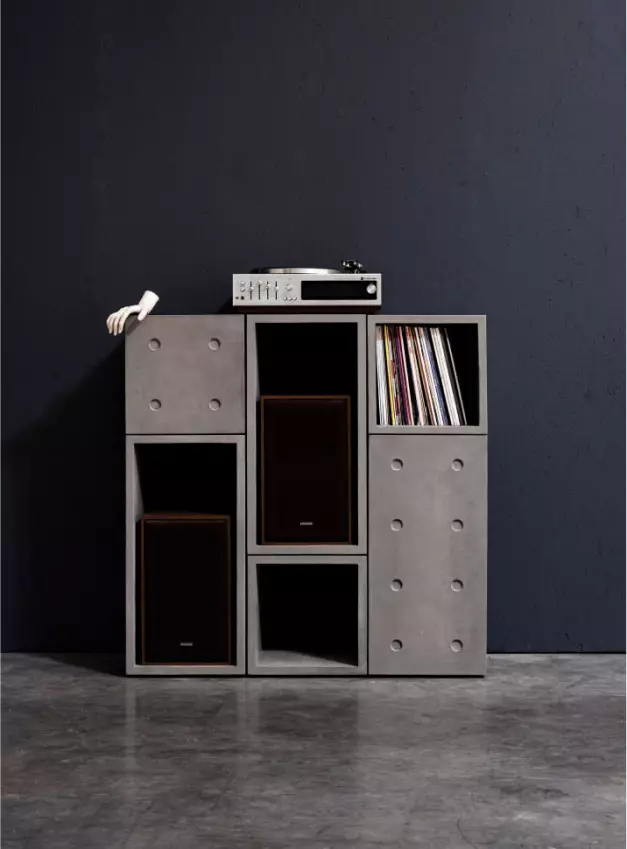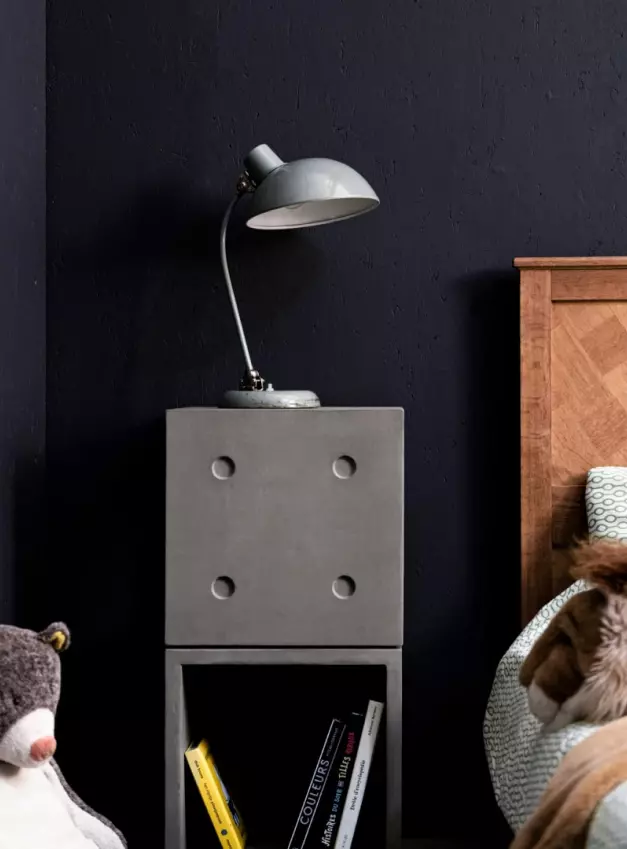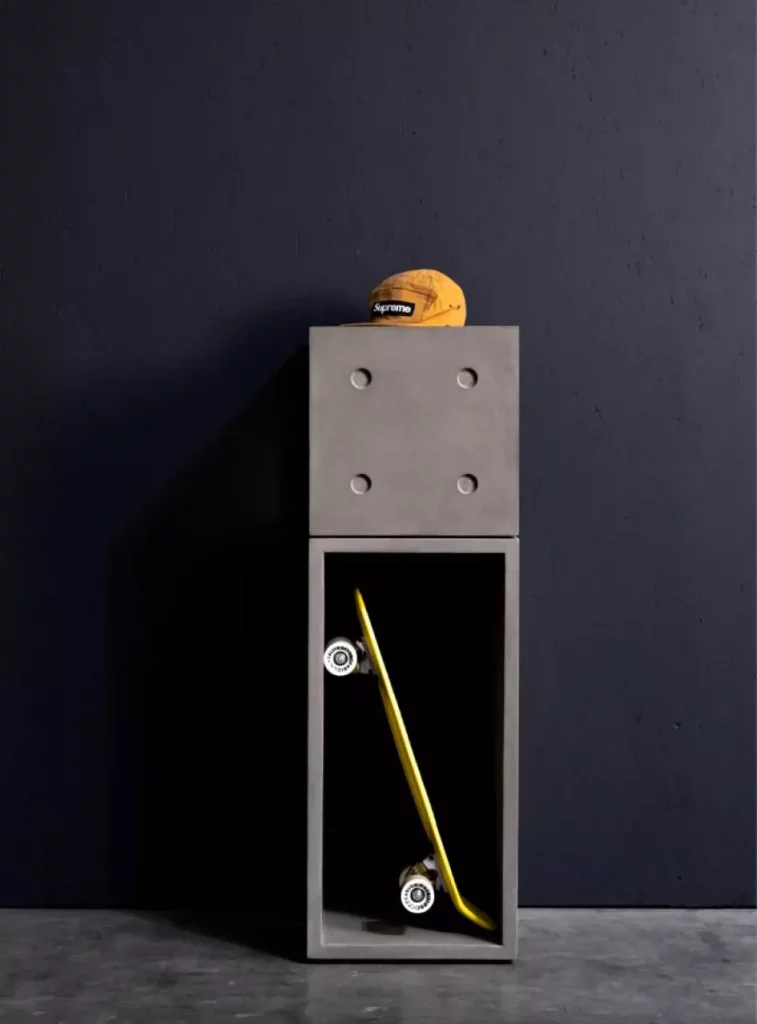 Two concrete modules, endless possibilities.
With the help of rubber connectors, the two different concrete modules can be joined together in an infinite number of combinations. Turn the cubes open-side-out to display decorative items. Or turn them to the side to bring extra "body" to your space and stash away unsightly items. The rectangular module can be placed vertically or horizontally. You set the rhythm.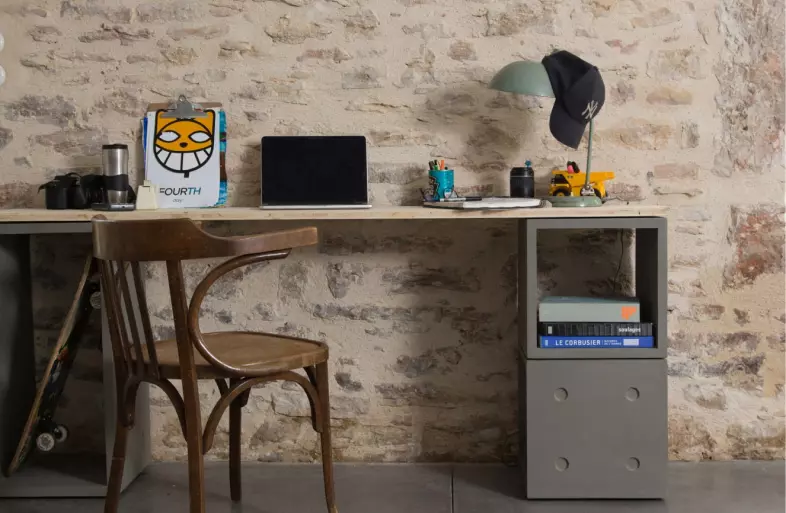 Reach for the sky.
From the get-go, our designer intended for the DICE concrete modules to be combined with shelves made out of other materials (wood, plexiglass, glass, marble … ). That's why we developed our special rubber "half-connectors": to make such hybridization possible, all while respecting the integrity and style of the modular system. The endless combinations make DICE the building block of a fully customizable home furnishing.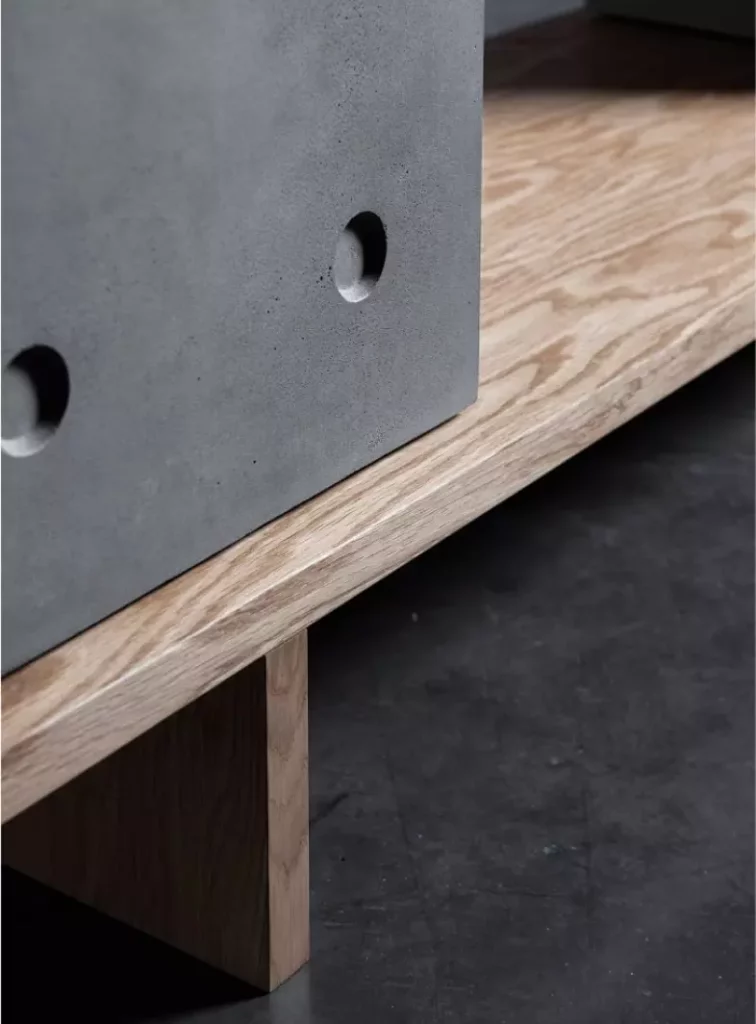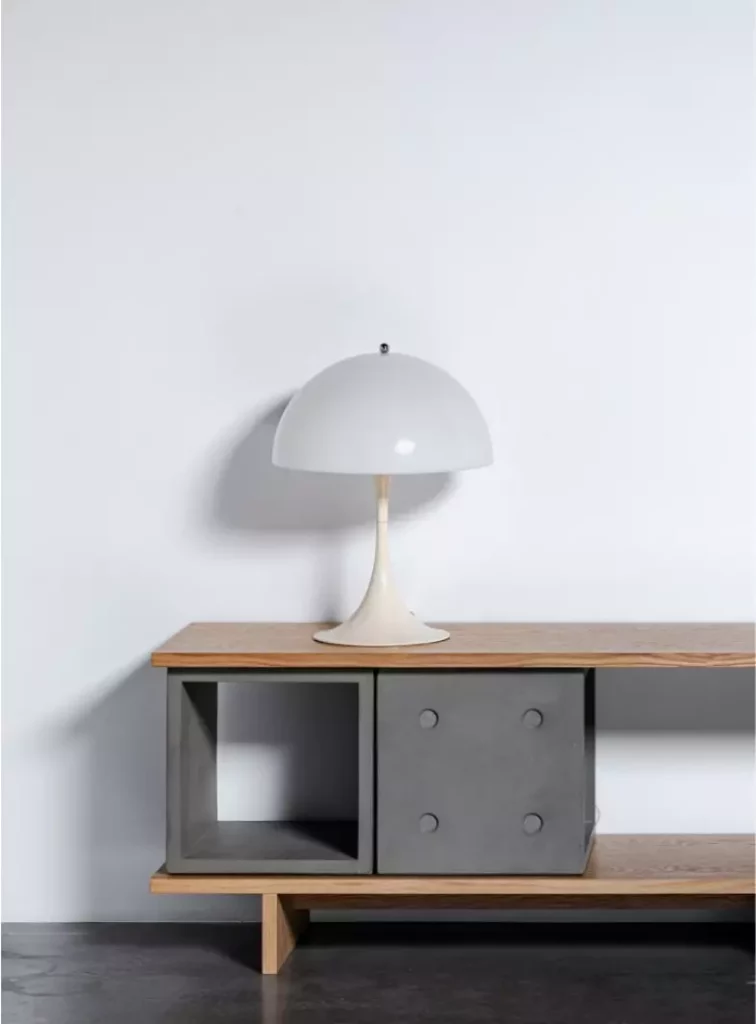 Alexandre Dubreuil offers up his interpretation of Charlotte Perriand's iconic cabinetry. The addition of a base ties the whole ensemble together. Rising up, the cubes become a centerpiece. Our designer came up with configurations that can serve as lowboards, TV stands, sideboards, shelving and bookcases. To transcend the "brutal" look and feel of the concrete, the shelves sport a natural oak veneer finish – the finishing touch in our hommage to Charlotte Perriand.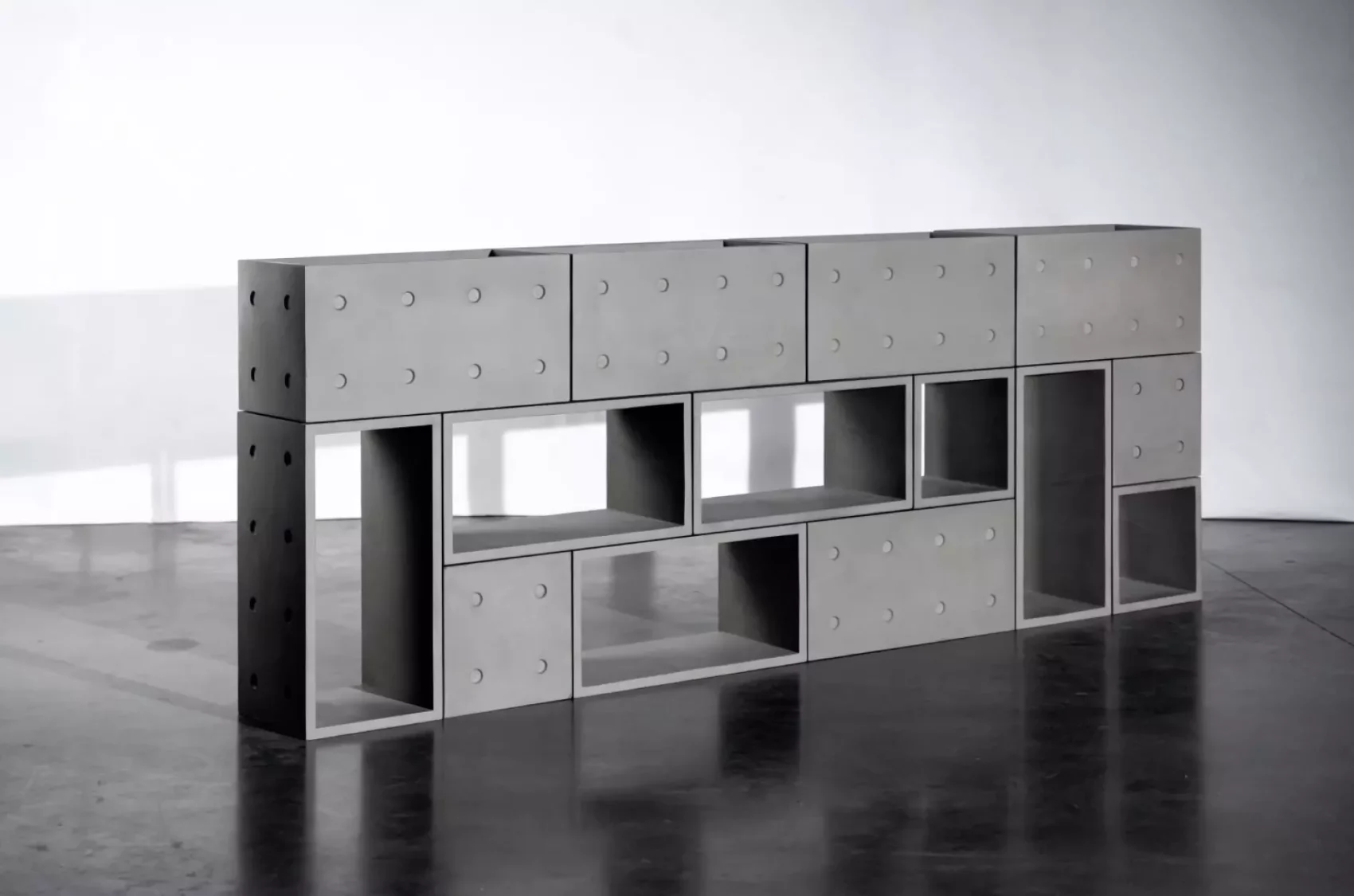 The right choice – technically and stylistically – for hi-fi
Because our DICE modular storage system is the perfect combination of sturdy elements (concrete modules and particle-board shelving) and flexible ones (rubber connectors), it's a true ally to any hi-fi sound setup. Hook up an amp, a turntable, a pair of speakers and even a subwoofer. Vibrations get absorbed, significantly improving the sound quality of your audio equipment. It should be clear from the photos that the internal height of these modules perfectly accommodates a vinyl record collection. That's no accident.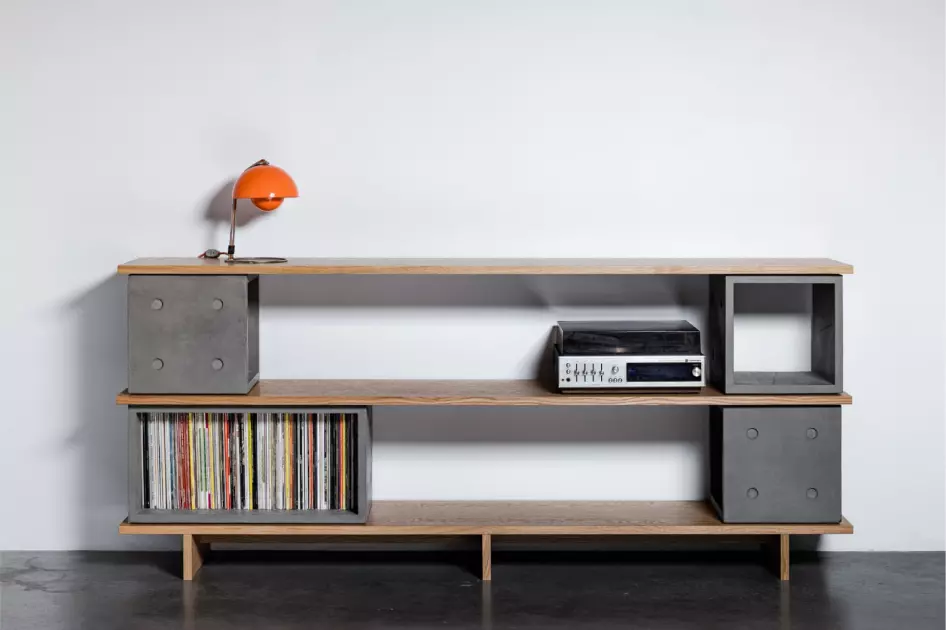 A word from our designer
"Coming up with an all-new modular storage system is a tall order for any designer, especially with the constraint that it be made entirely out of concrete. I immediately loved Lyon Béton's proposal. I turned to architecutre for inspiration: Tadao Ando's work is a clear influence. The rest comes down to nice proporations and a bit of rubber. We're only at the beginning of this system's story."