In the Haussmannian apartment of Zoé, art director in Paris, the obvious dominant color is white, enhanced by a beautiful parquet floor that brings warmth and sparing touches of black for contrast.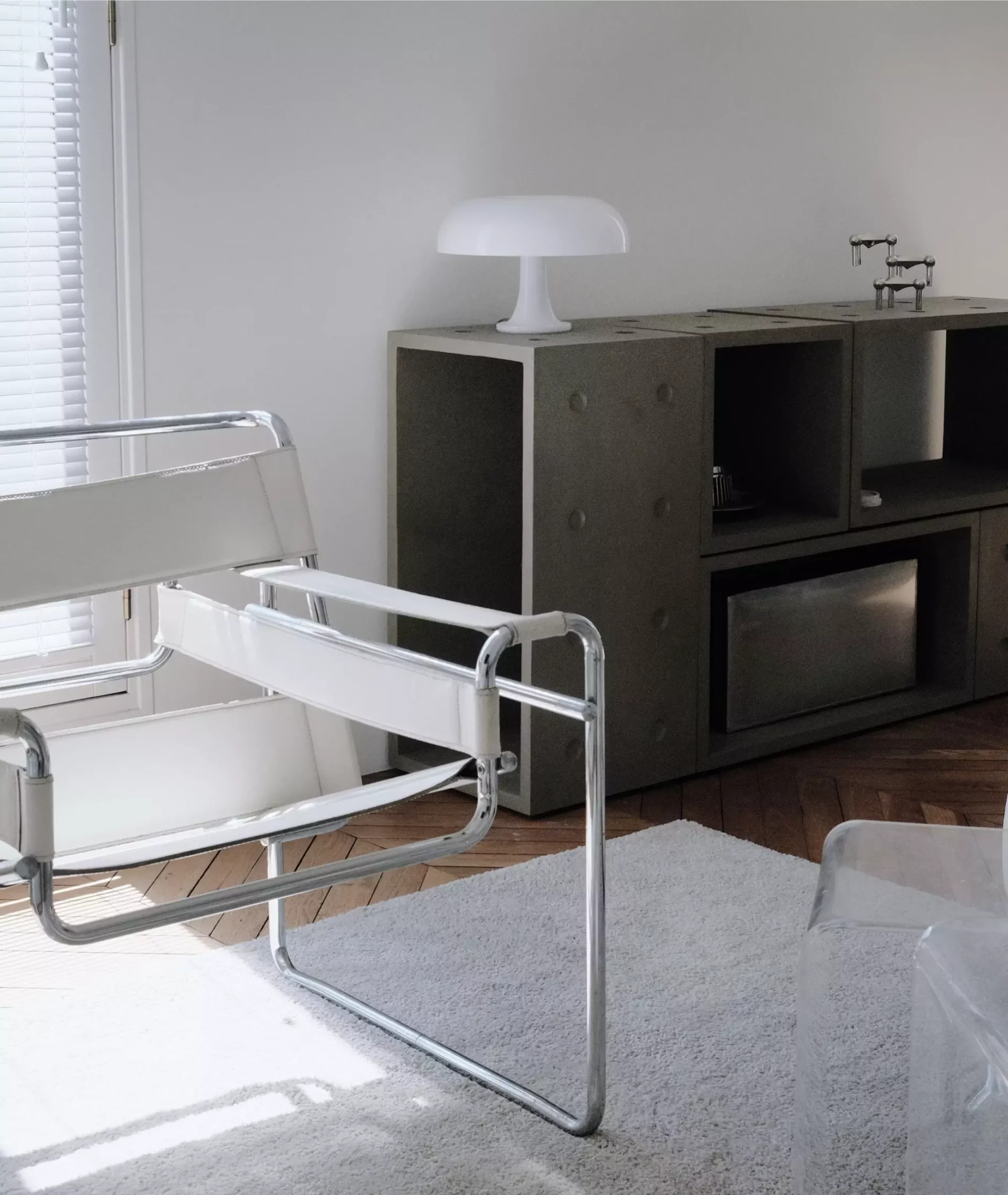 Zoé is passionate about beautiful objects that she knows how to marry with taste. She manages to make the periods cohabit in a beautiful harmony.
From the 20's with the Wassily chair by Marcel Breur to the 80's with the Vienna chair by Rodney Kinsman, crossing the 60's with the Nessino lamp by Artemide.
To keep it clean and bring in some substance and grain, she chose a combination of Dice concrete cubes to create an open buffet/storage unit. The result is beautiful.