The Brooklyn-based architecture studio Of Possible, designs a beautiful construction for a very structured program. The house is located in rural Sheffield, Massachusetts, among the wooded hills of the Berkshires. A region where Appalachian wilderness and historic colonial towns coexist.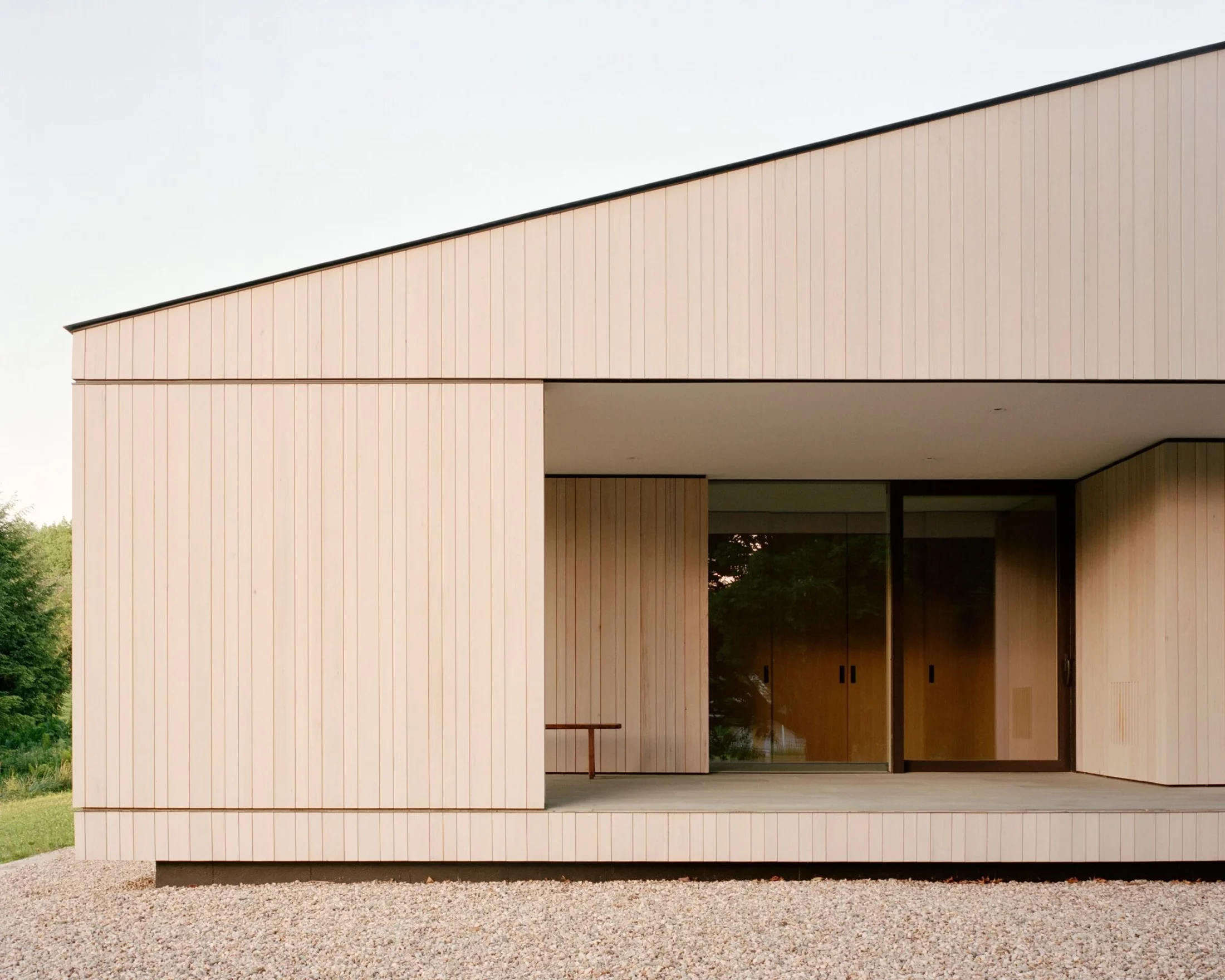 The program sponsors grew up on the property in an old colonial house that had been rebuilt several times over the years. The original two-story house no longer fit their desire to actively live in retirement. The old house was saved and relocated for their younger sister on a nearby hill.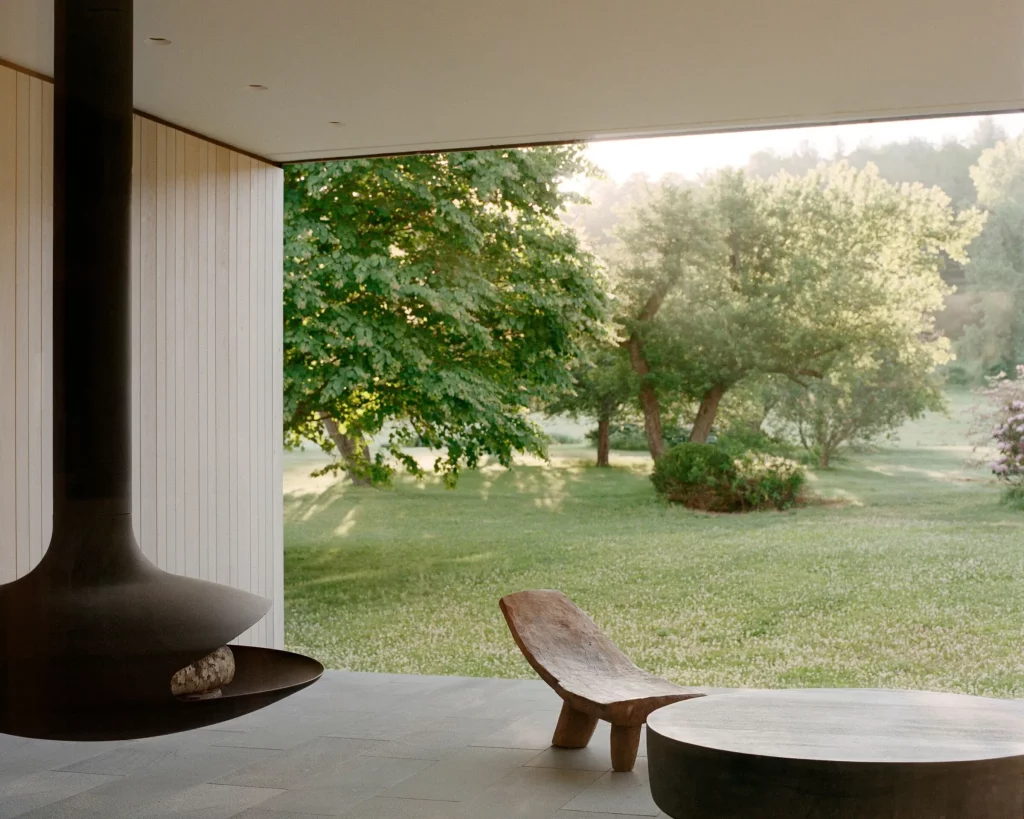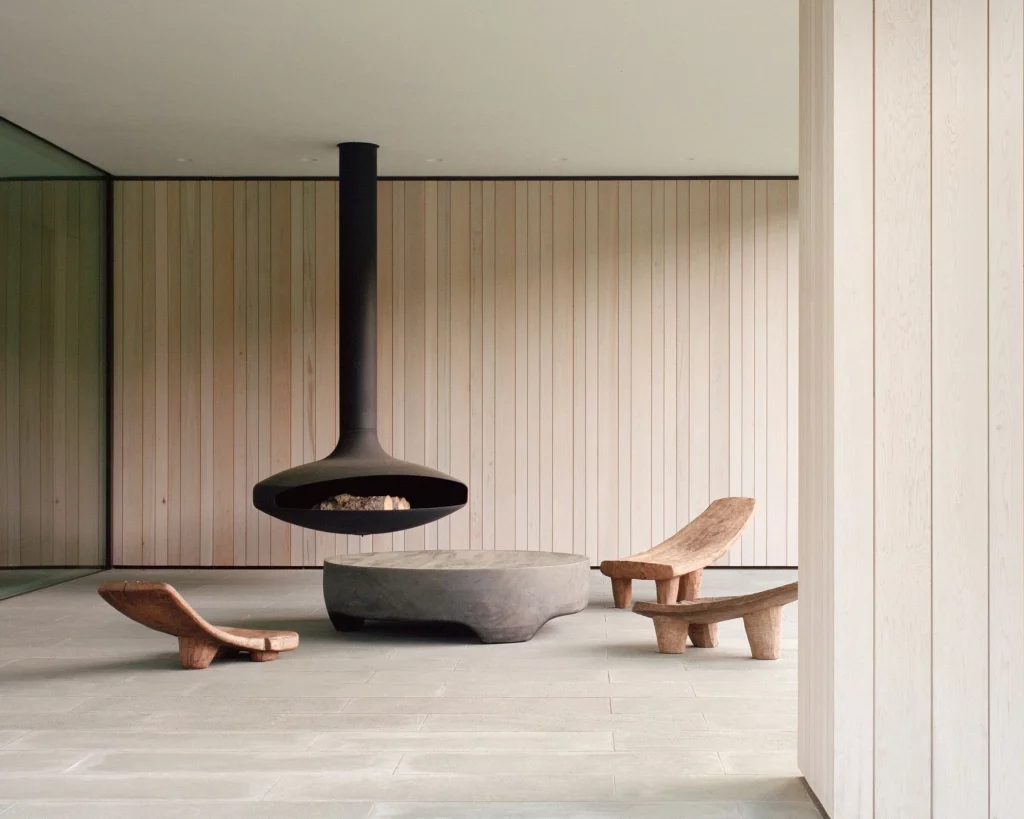 The clients were looking for a new architecture that recalled the memories of the original house on the site of their youth, which included an apple orchard, a barn and stable, a long yard and gardens, and a large maple tree with a 70-foot canopy. The clients were torn between wanting a glass house and something more traditional. The house was to be primarily single-story.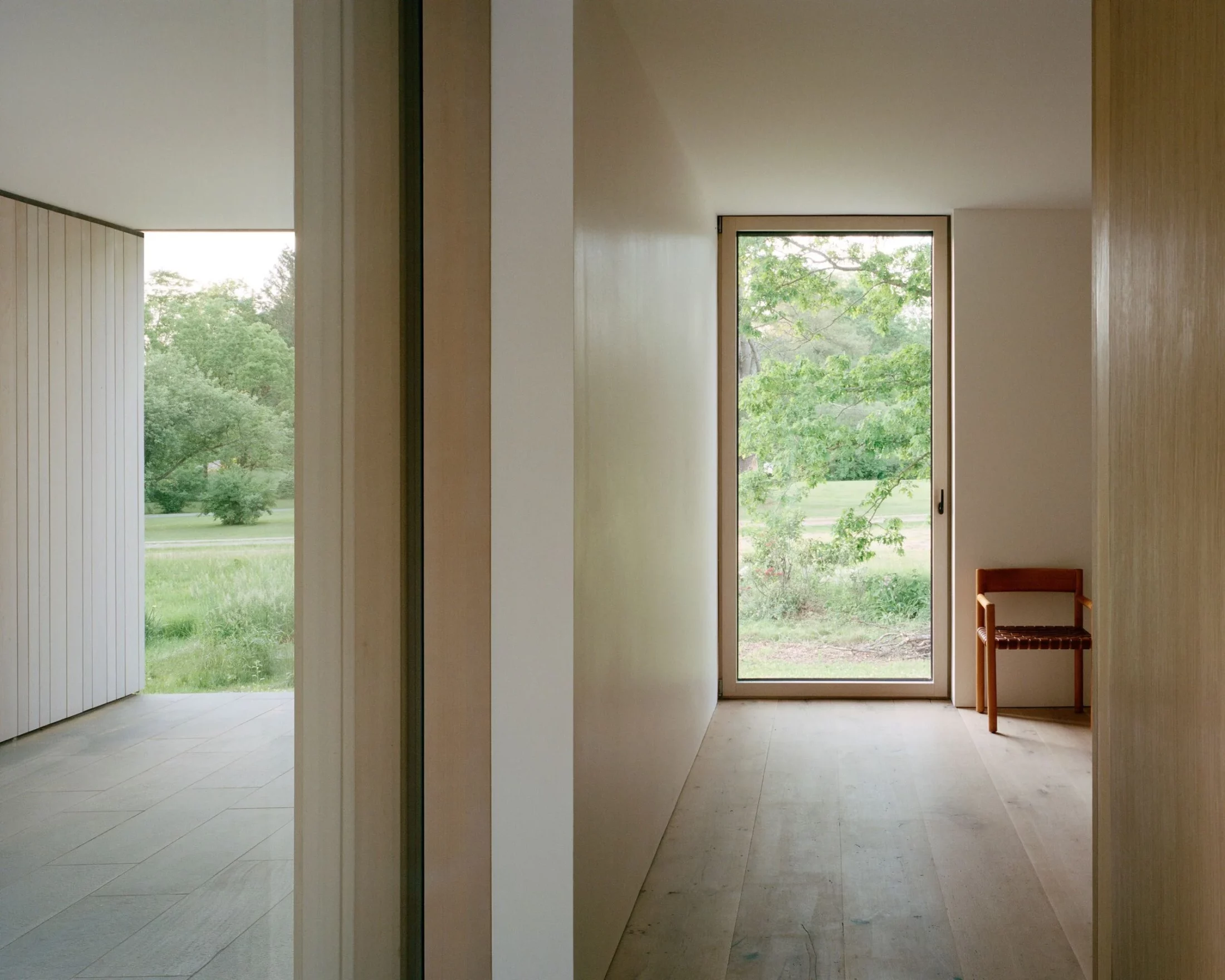 The ambition of the new house became the creation of a contemporary design with a nod to the local vernacular architecture. The house is designed to frame the spaces of memory. Each window and door is a large floor-to-ceiling glass frame that looks out onto these outdoor spaces. Looking inward, the large glass windows and generous covered outdoor terraces create spaces for new memories as they retire and are frequently joined by their children, nieces and nephews, grandchildren and friends.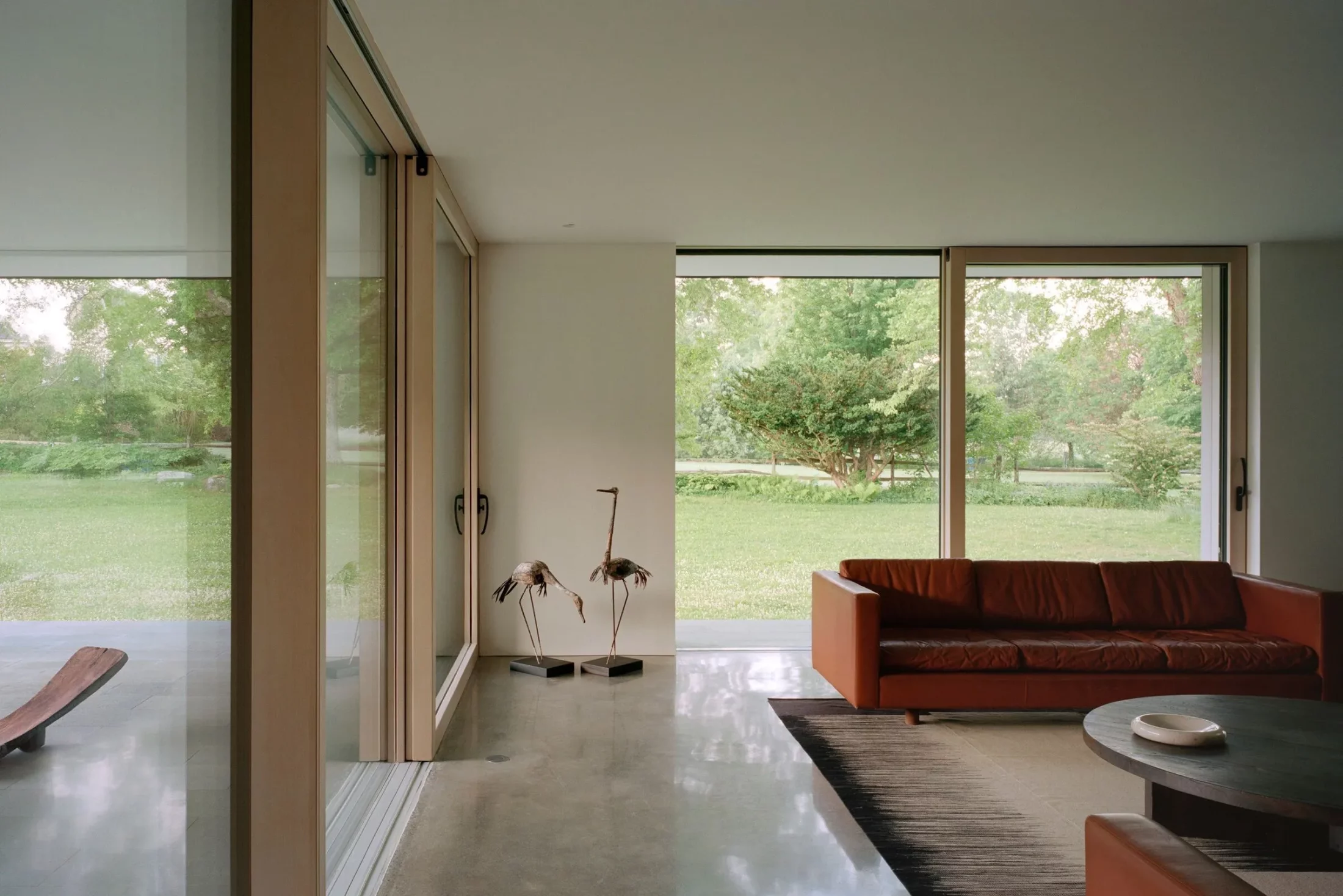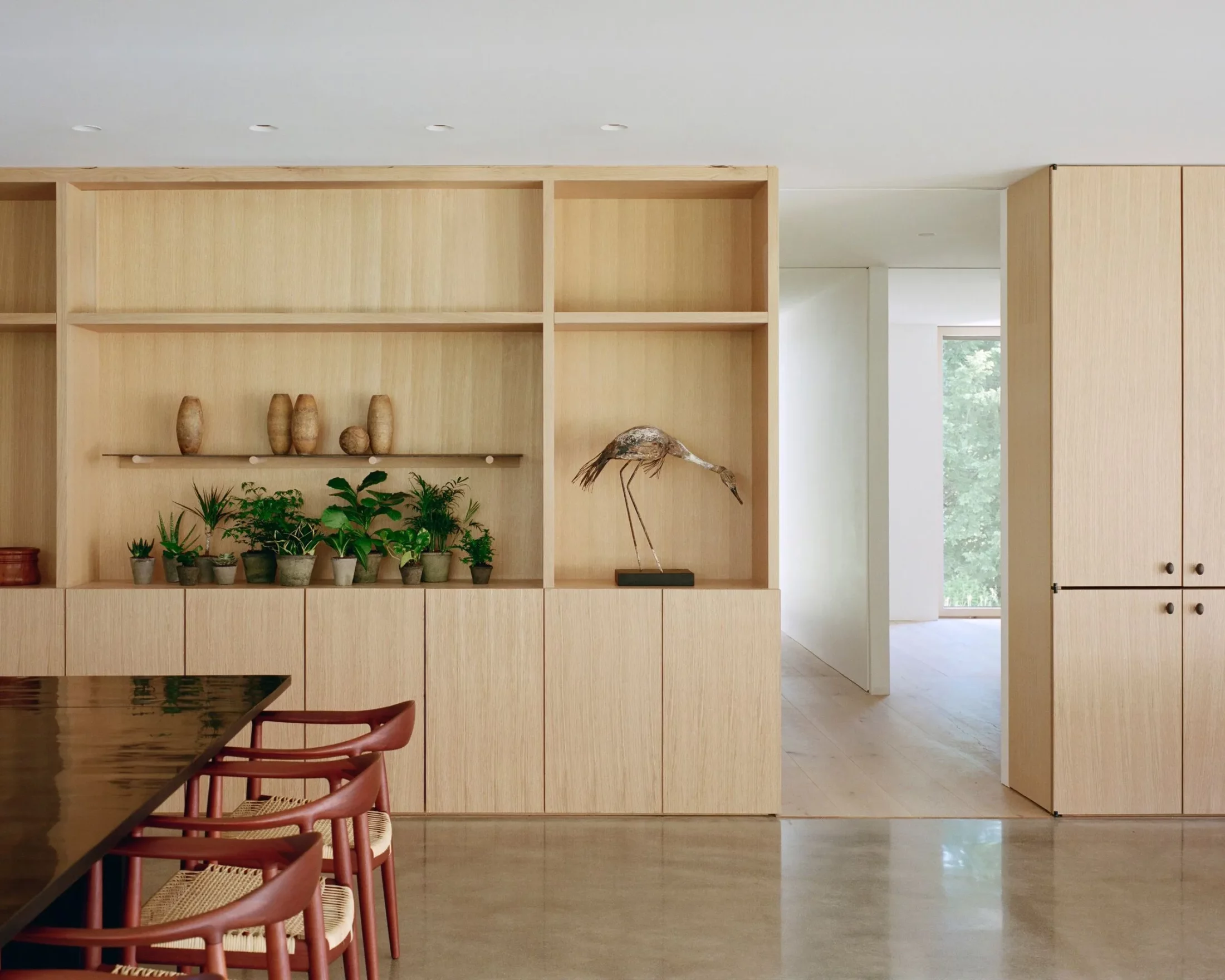 A large chef's kitchen anchors the 72-foot-long great room where guests frequently entertain. The kitchen is designed to the exacting standards of the client who trained at the Swiss Academy of Culinary Arts. It is for the counter of this kitchen that the clients chose our Hauteville counter stools made out of concrete.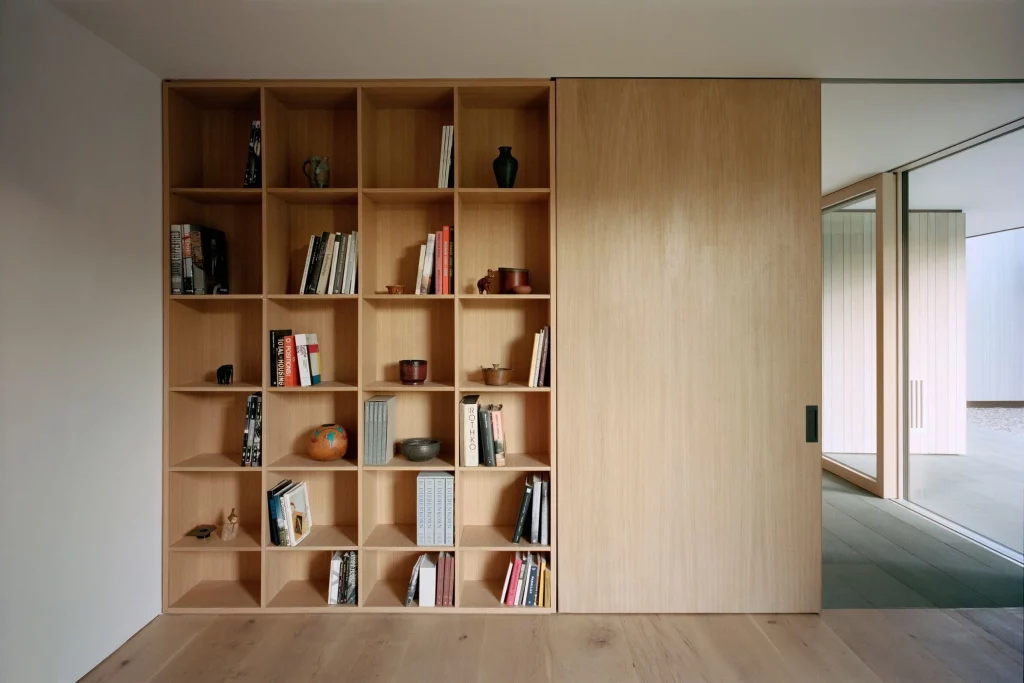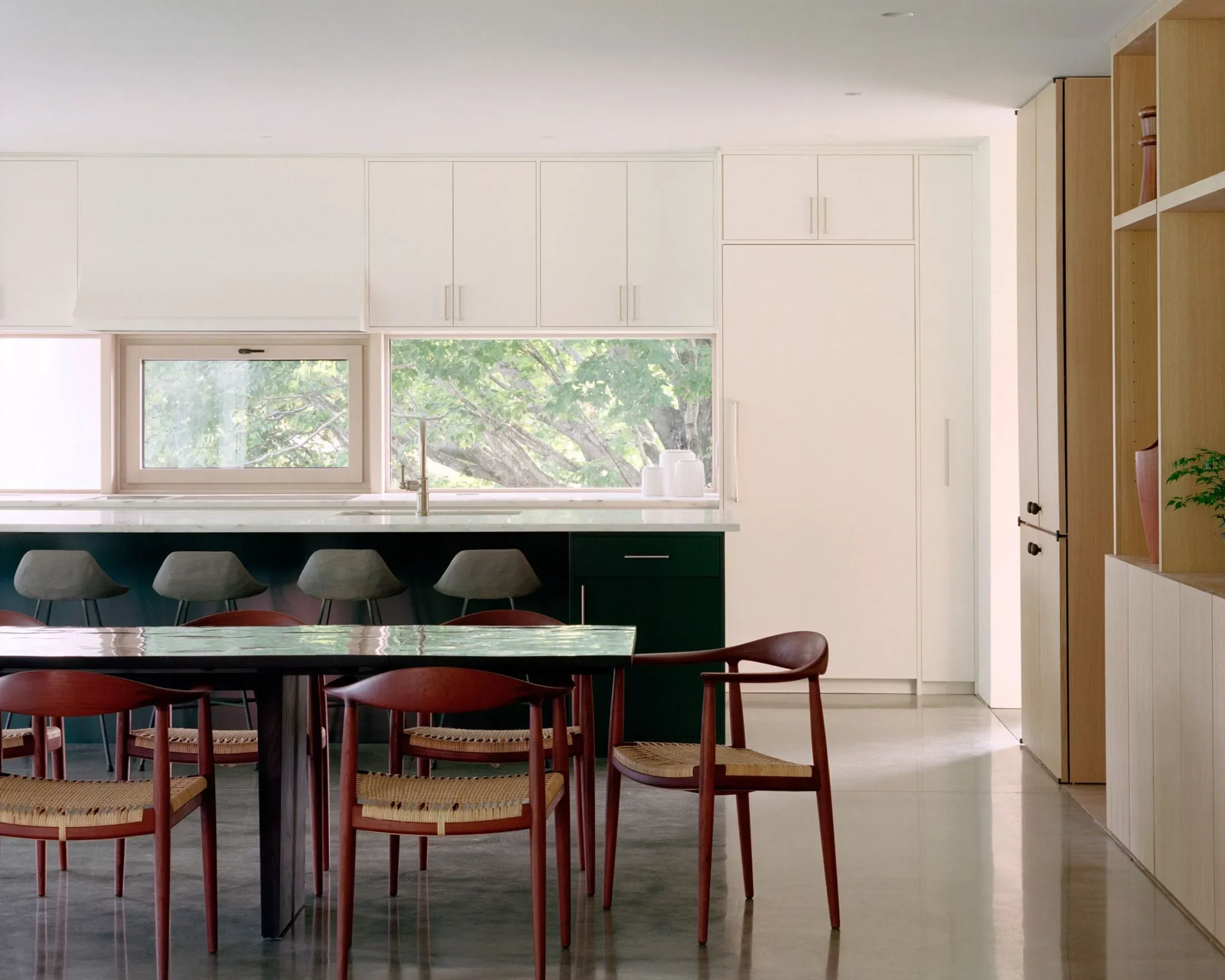 The house is designed and built to Passive House standards using the most advanced principles and technologies of building science. The result is a contemporary expression of rural American architecture that will last for generations.
Berkshire Residence – Sheffield, MA
Completed, 2020
Architectural Design: Of Possible
General Contractor: Kent Hicks Construction Co.
Building Science: Energy Efficiency Associates

More details