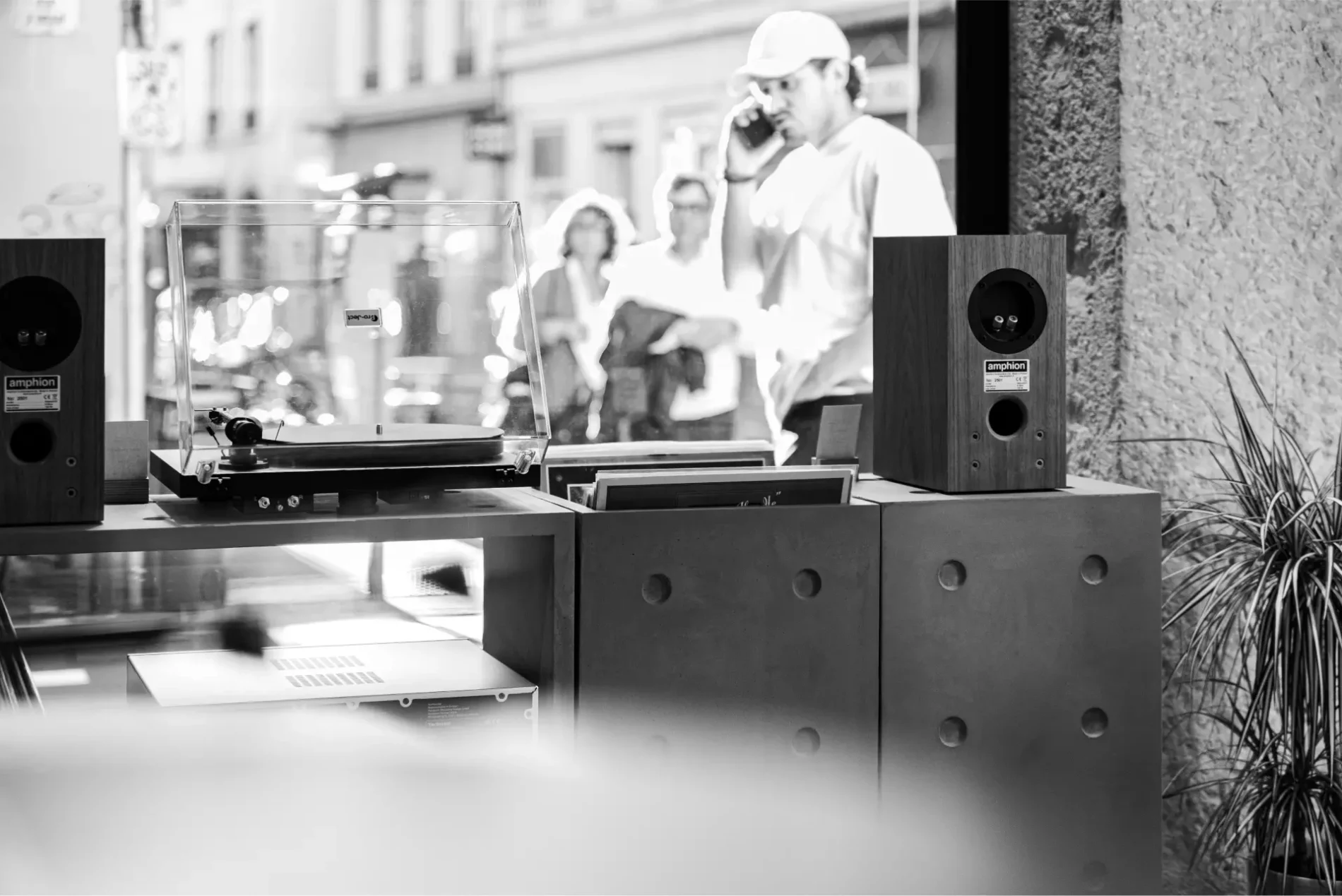 Since September 2022, our modular concrete cube storage system Dice is visible and available at Retrofutur in Lyon (and soon in Paris).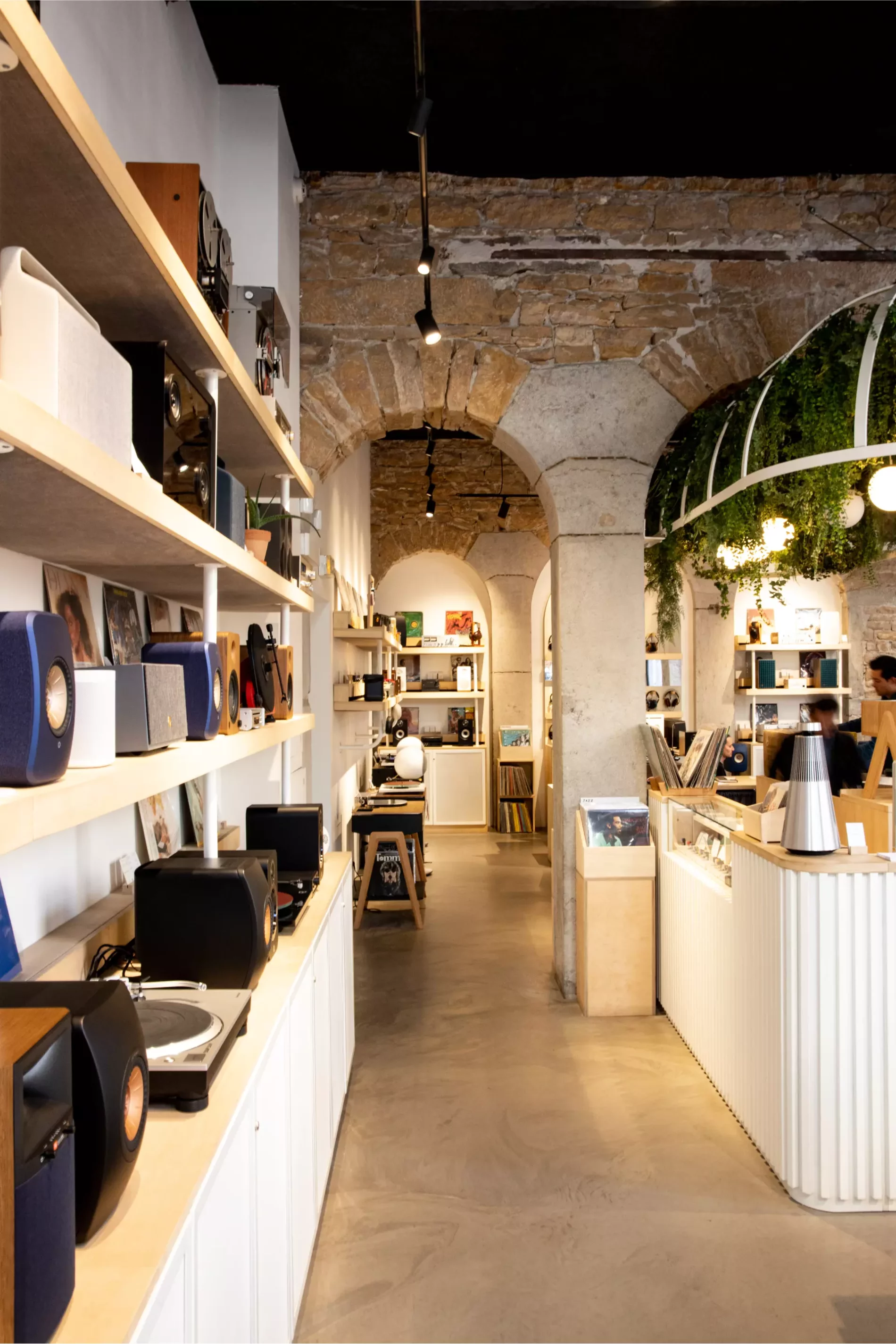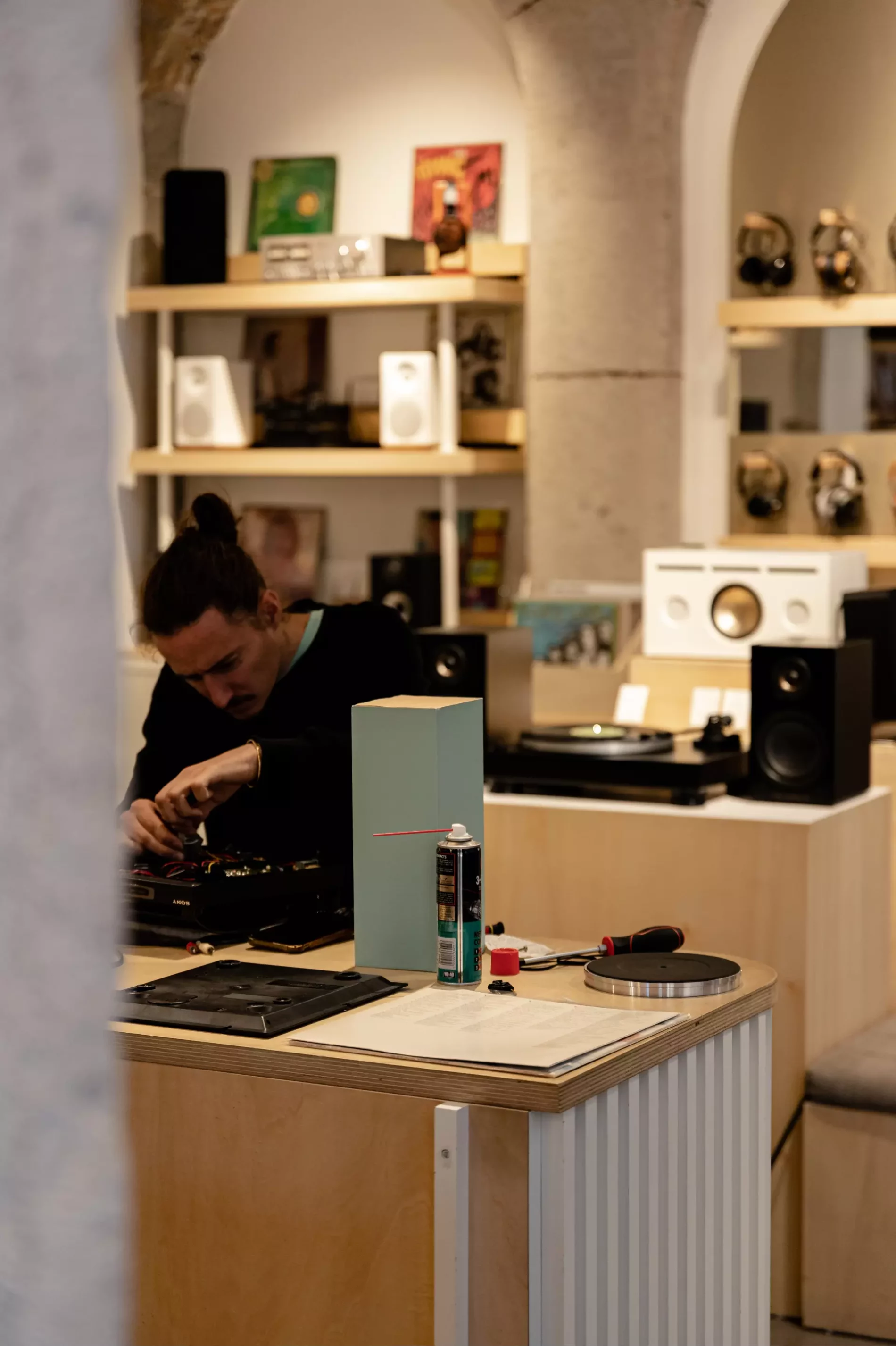 Retrofutur is the specialist of acoustic products that you can test in store: connected speakers, sound furniture, portable players, headphones, turntables, amplifiers… Their selection is obviously based on the audio qualities of the equipment, but also on its aesthetics.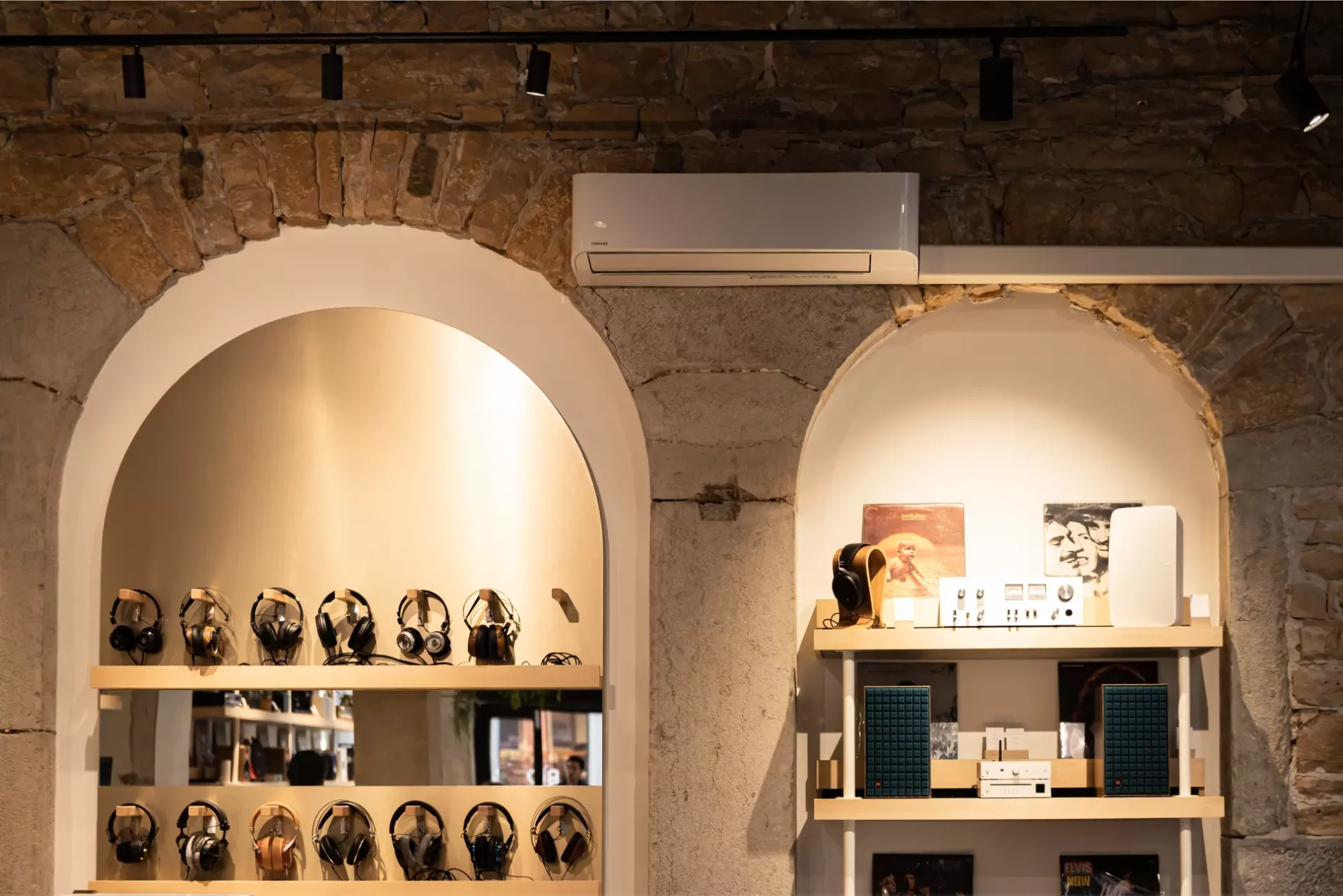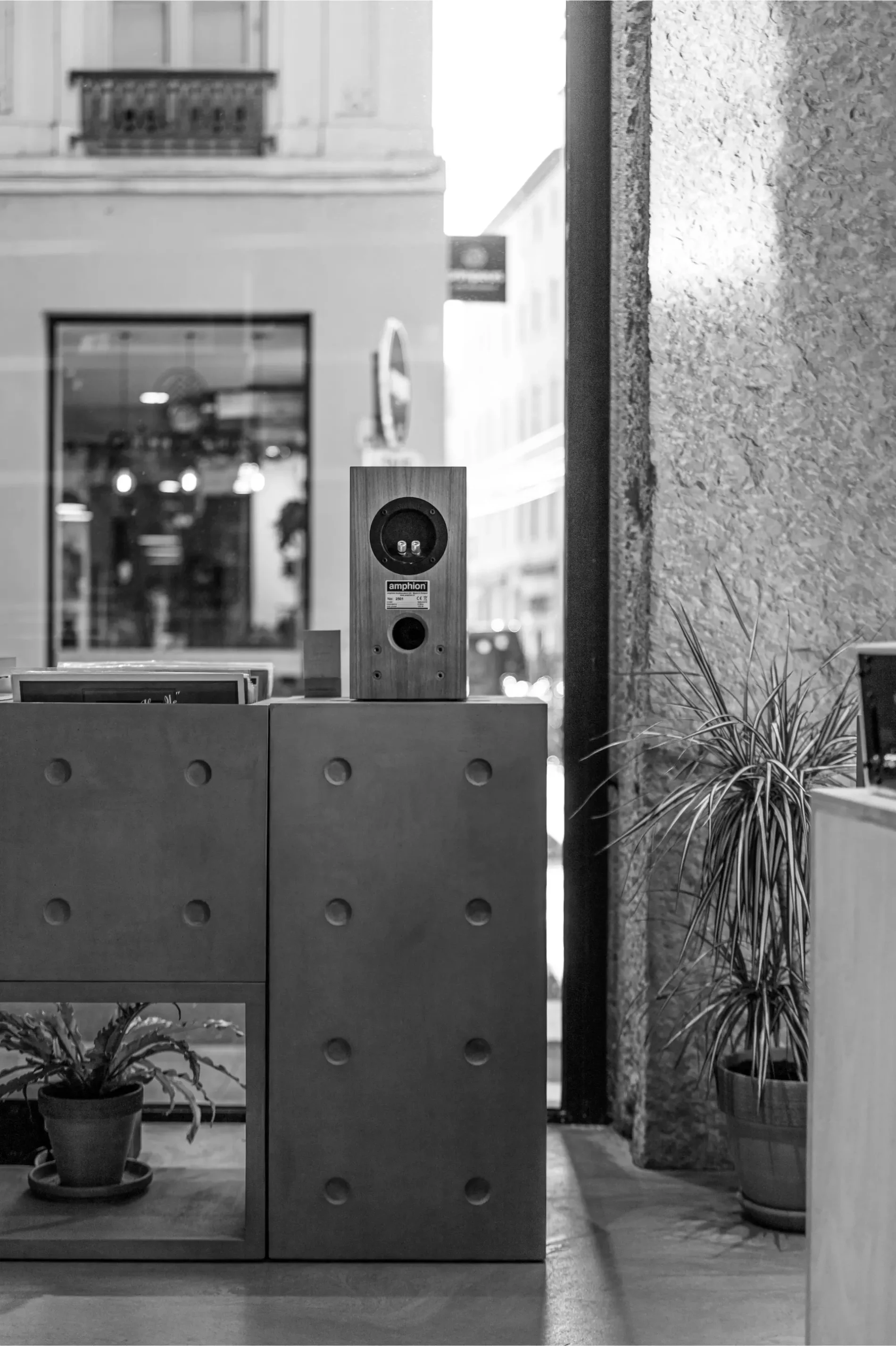 So it's not surprising that Retrofutur's managers have included our Dice collection in their selection.
We will not explain again why Dice is the ideal aesthetic and technical solution for a quality Hifi system and for storing vinyl records, everything has already been said here.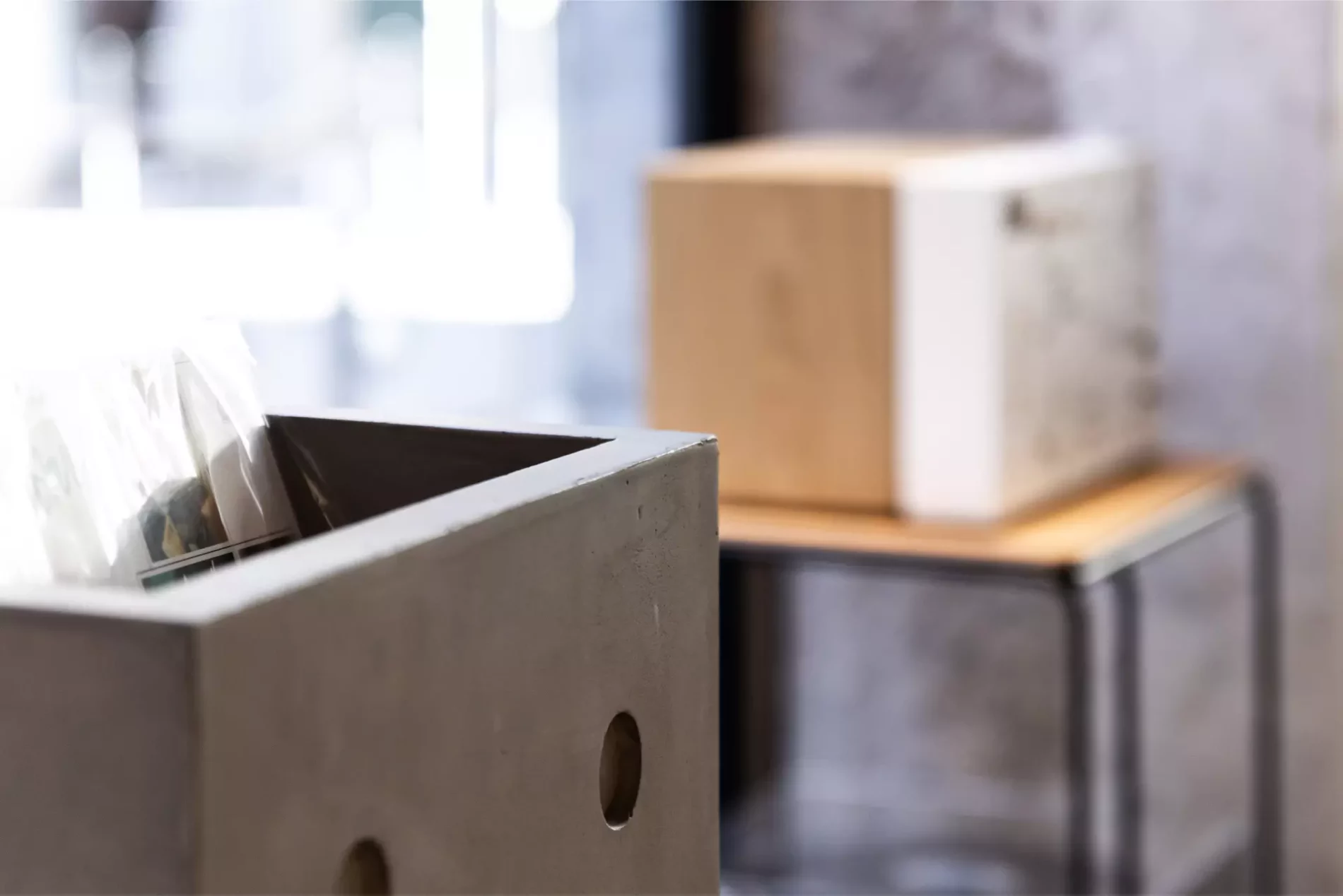 We accompanied the Retrofutur team from the choice of combos to set up their magnificent store to the unpacking and installation.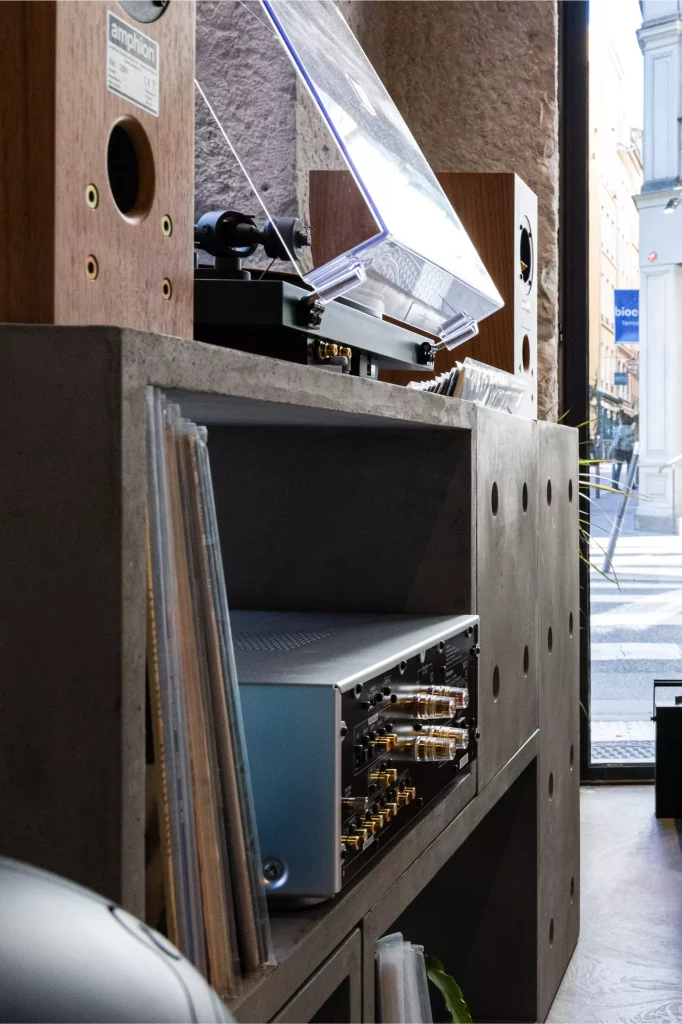 If you want to see – and touch – our Dice concrete cubes in Lyon, go to Retrofutur, 6 Rue d'Algérie, in the first district.

You can also find them online : retrofutur.fr and on instagram