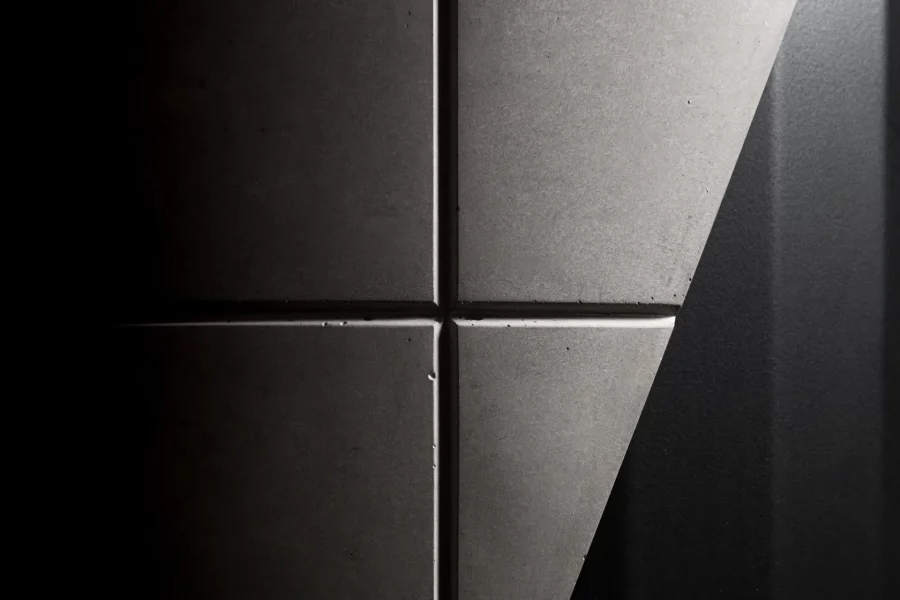 We noticed that you were on the European continent, would you like to be redirected to our eu site?
Strut the pill
Coffee table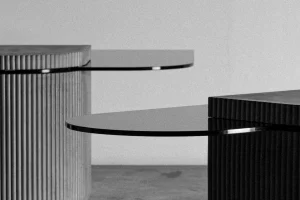 Description
Lyon Béton and designer Bertrand Jayr have teamed up once more to bring you this sensuous, multi-use table. A hybrid of a coffee table and a gueridon, Strut features a two-tiered, two-medium tabletop that invites you to arrange your decorative items and other objets d'art like actors in a miniature theater.
The pedestal's fluting brings added texture to the concrete. Let it catch the light and cast shadows. Run your hand along the pedestal's curved sides and you'll hear it purr beneath your fingers.
This version, which features an oblong tabletop, creates a playful sense of disequilibrium offset by the sturdy concrete pedestal. The glass tabletop is reversible, the better to adapt to your living room.
Dimensions
Technical
specifications
Material
fiber concrete / tempered glass
Color
natural grey / dark grey
Finition
colorless water and oil repellent matt varnish / polished edges
Dimensions
47.24 x 23.62 x 17.72 in
Care Instruction
Do not use abrasive materials or solvents on surface. apply protective wax or oil regularly.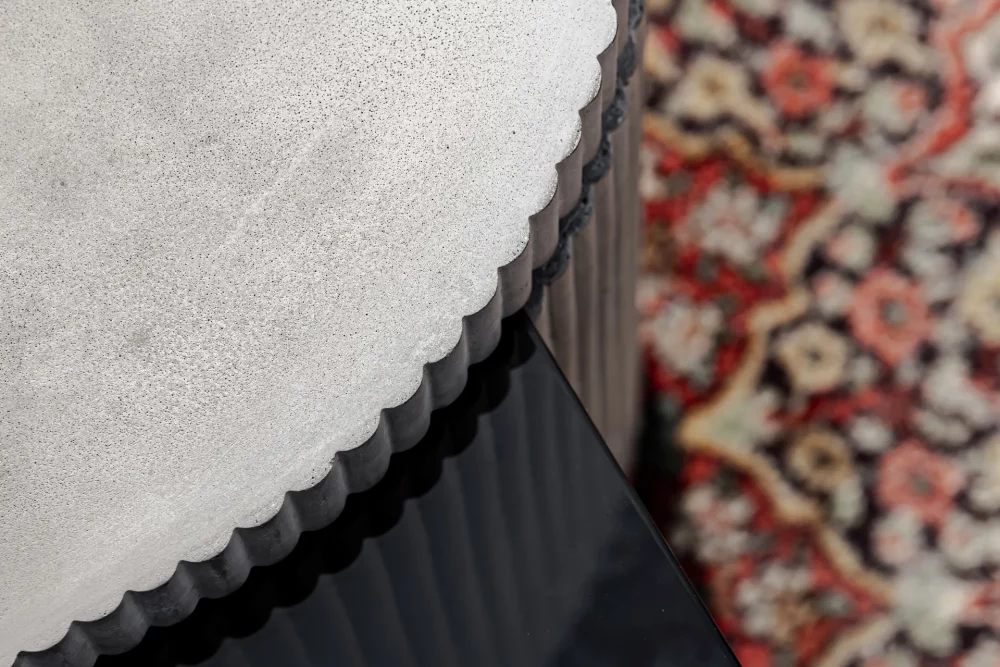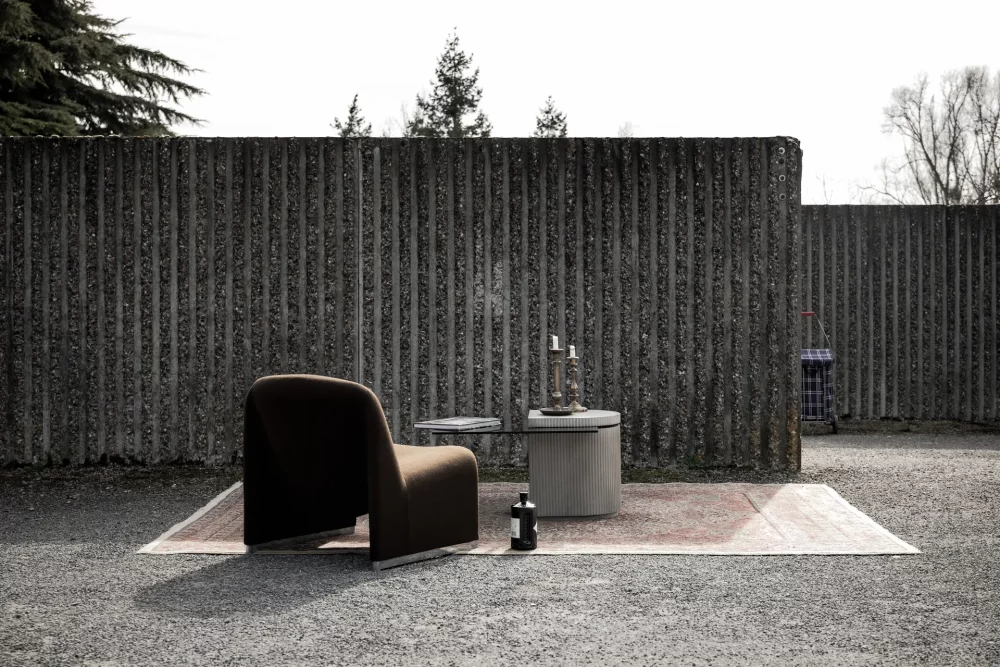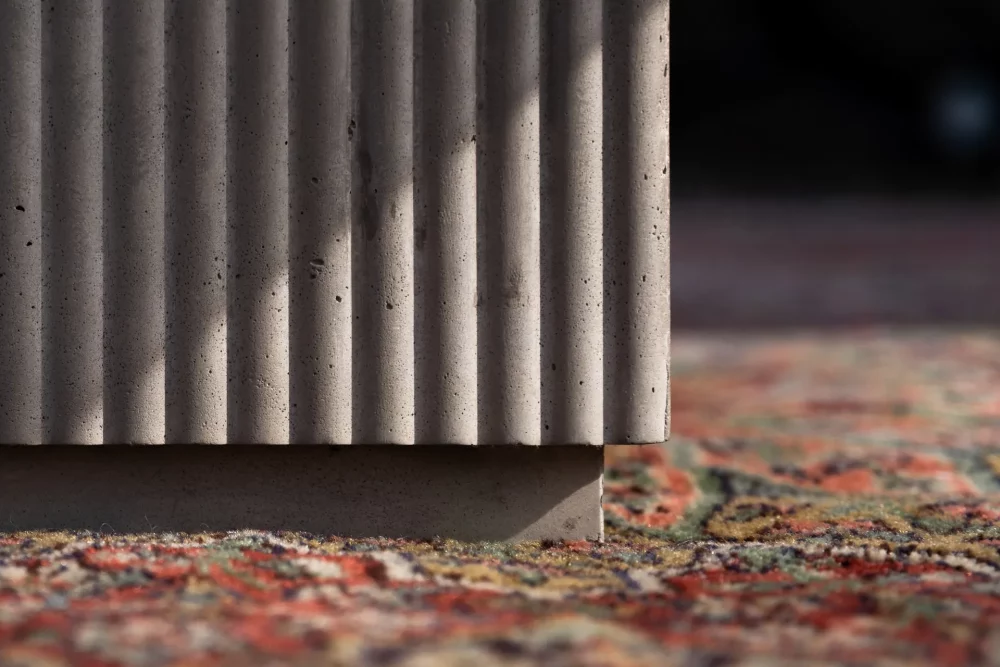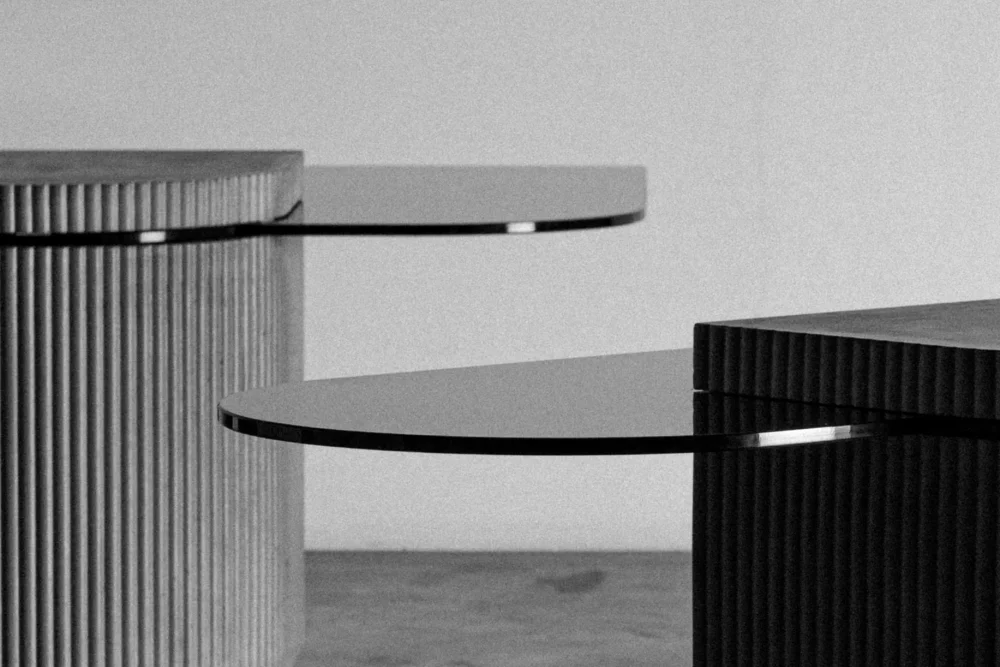 The expression of duality.
Products that may interest you.