There's nothing like a dull winter sky to take pictures in front of a cemetery.
Just enough time to load the truck with a carpet, a few outdated accessories, our concrete and tinted glass tables and we are on our way to the second cemetery of Belleville-en-Beaujolais: the landscaped cemetery of Grange Berchet.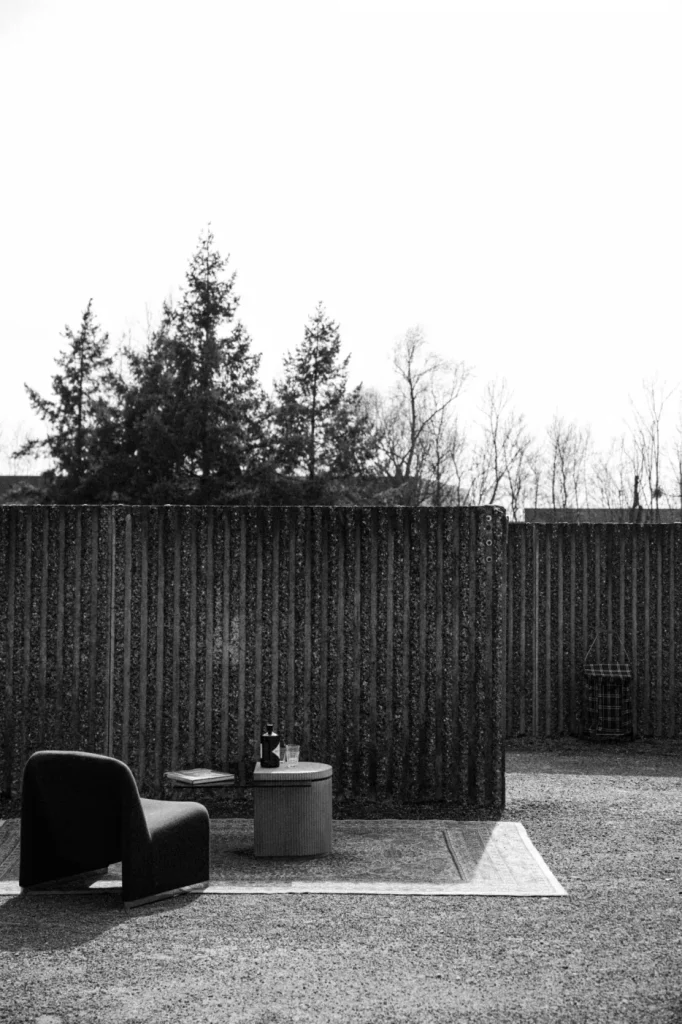 The choice of this completely anonymous cemetery is not a coincidence.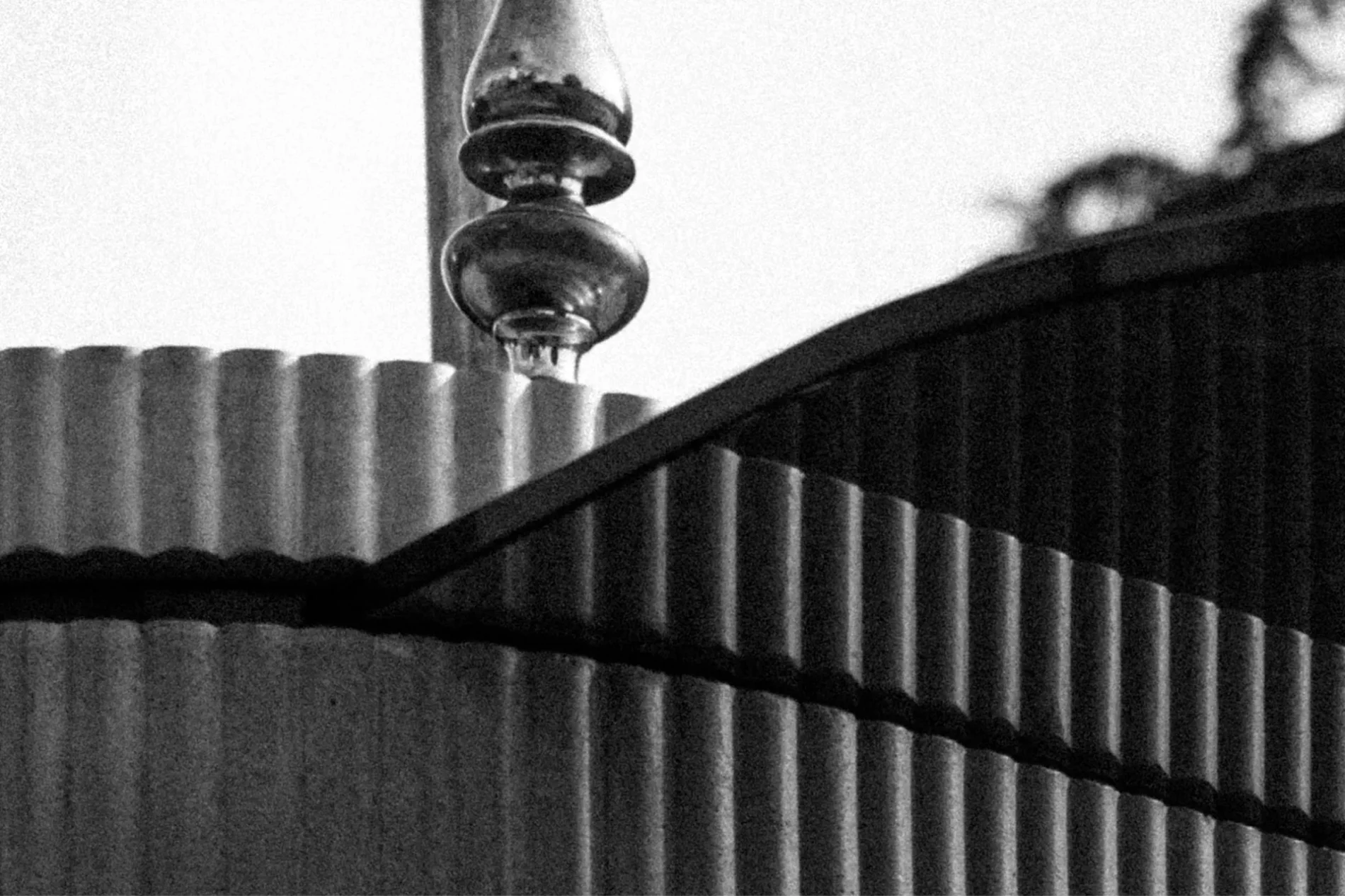 If it wasn't for this crenellated concrete wall, it wouldn't have caught our attention.

This texture is more than a reference to the flutes on our new concrete coffee tables from the Strut collection.It's actually what inspired designer Bertrand Jayr to work around a rhythmic texture with our concrete.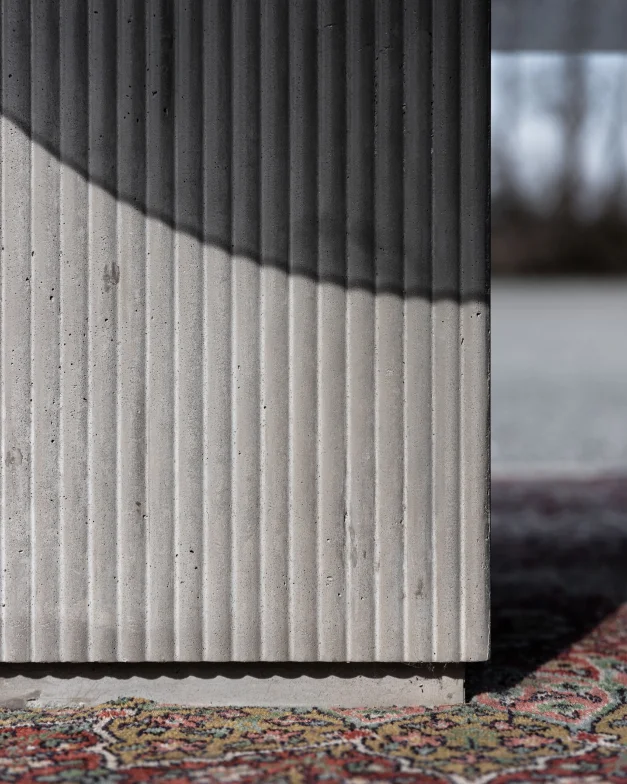 The diffused light of the day reflects beautifully on the tinted glass top transforming it into a mirror. The flutes of the concrete are then reflected beautifully on the glass.