During the tuberculosis epidemic of the nineteenth century, the town of Hauteville in eastern France was home to a number of large sanatoriums dedicated to caring for tuberculosis patients. Now abandoned, the sanatoriums of Hauteville are a destination for urban explorers. It's in the attic of one of these facilities where the story of our Hauteville chair begins.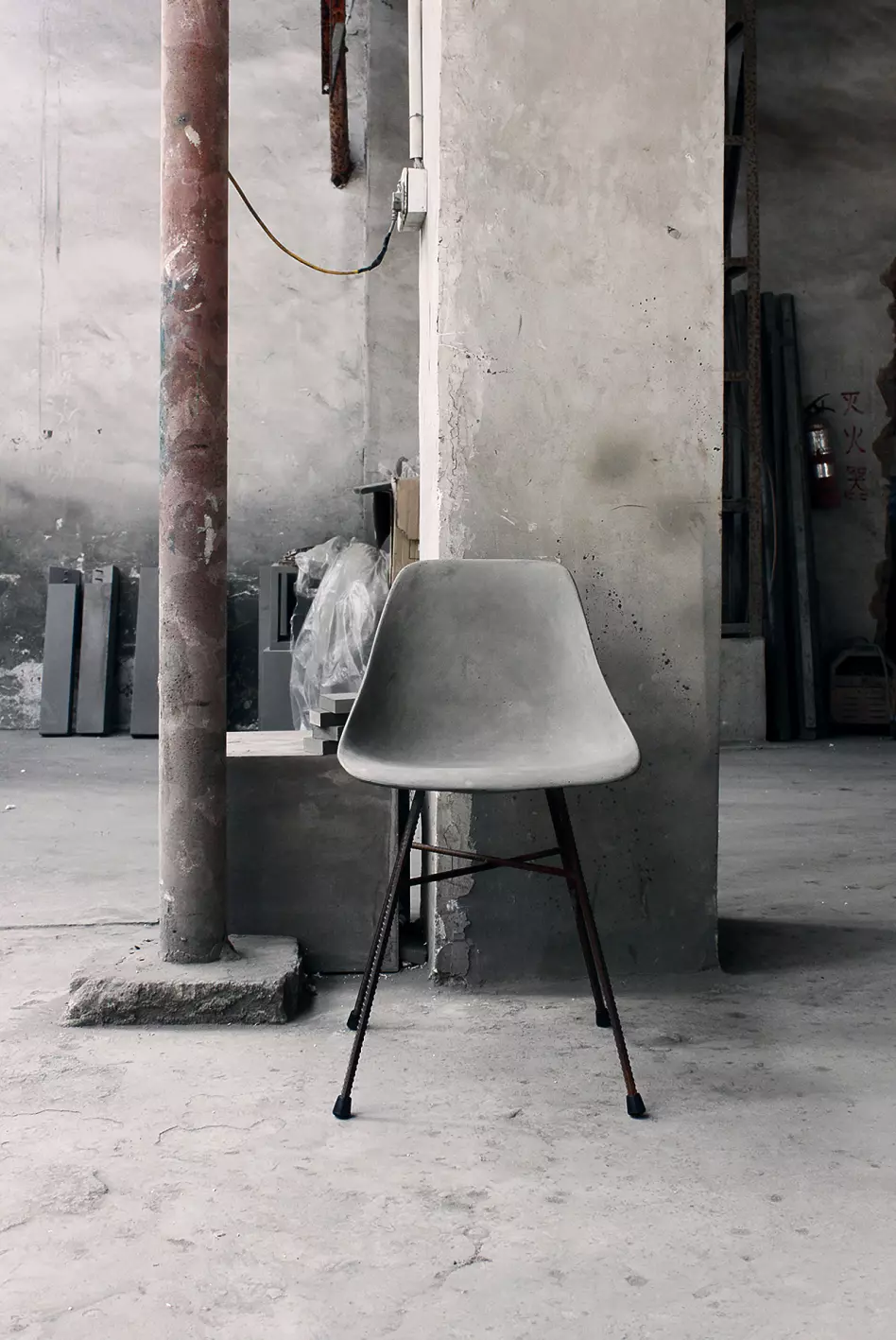 In the beginning, there was the chair
When designers Henri Lavallard­Boget and Julie Legros take a walk, they like to stroll through abandoned buildings along the Rhône River. To each his own. One day, in the abandoned Hauteville sanatorium, they found a chair seat made of resin that likely dated from the 1950s.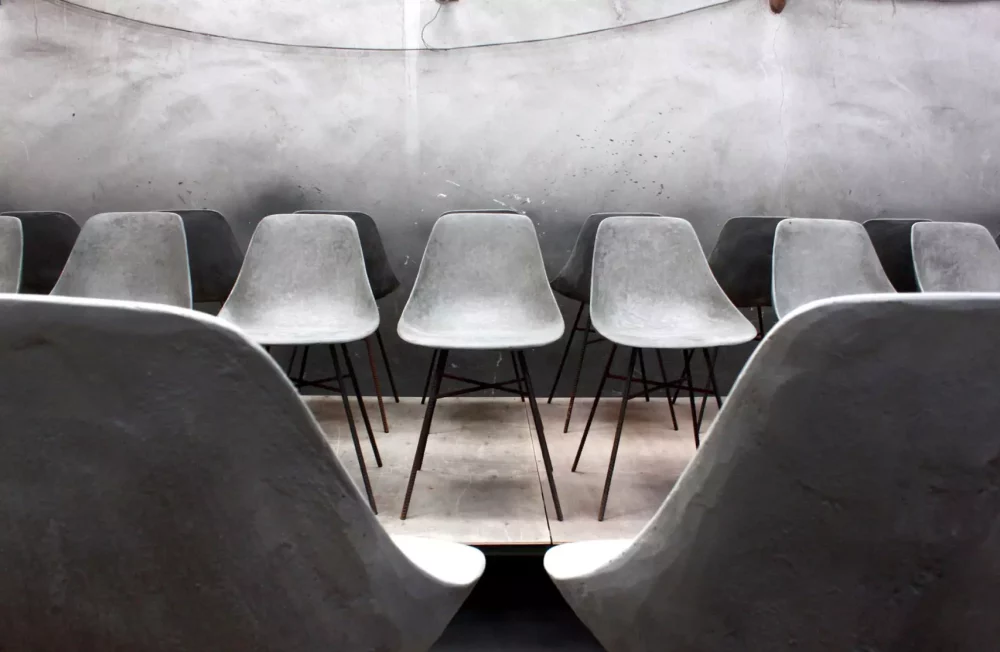 Resin was cool in the 1950s
Without any final product in mind, our designers began experimenting with concrete that had been fortified with fiberglass, using the salvaged resin seat as inspiration. They worked spontaneously, impulsively, trusting only their eyes. Their process was physical, bodily, full of splinters, scratches, and aches. Experimentation is alchemy. Sometimes you come out with a failure; other times, a pleasant surprise. Raw matter, gray matter. The substance of the oeuvre is also that of the edifice. The first prototypes were manhandled to test their long­term, mechanical resistance: they were subjected to extreme weights, heavy bodies, dangerous balancing acts, brutalities, and thermal shocks, from freezing cold to burning hot. A few months later, the Hauteville chair was created.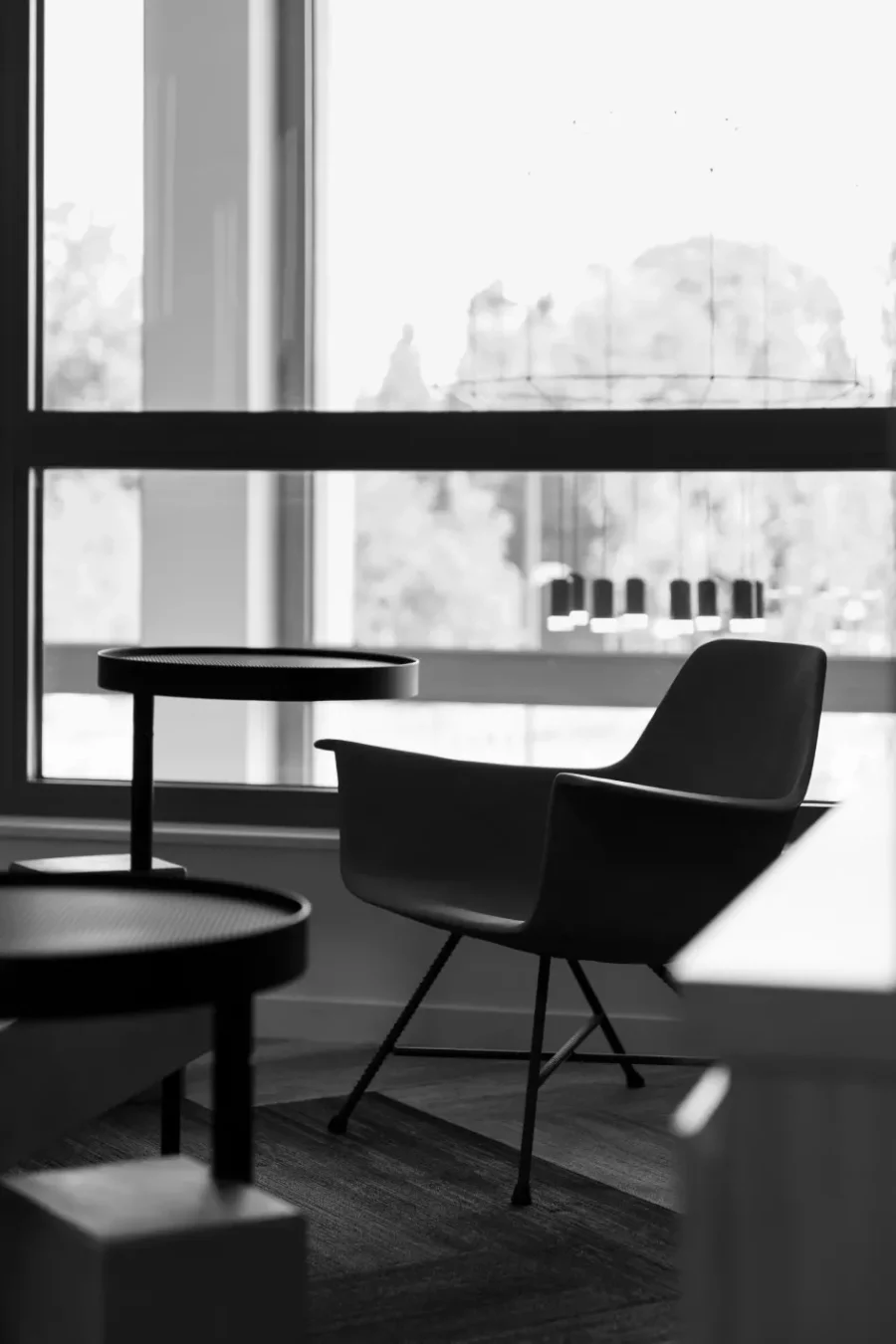 Brutal design for a comfortable seat
The seat cradles your lower back for full support. The inside of the seat is carefully sanded by hand, leaving it soft and almost silky to the touch. Run your hand on the exterior and you'll find the rough traces of the Hauteville's brutalist inspiration. The legs are made with 14mm (0.6 ») rebar fused to the seat during the molding process. They bring a light suppleness to the final product that makes all of the seats in the Hauteville collection that much more comfortable.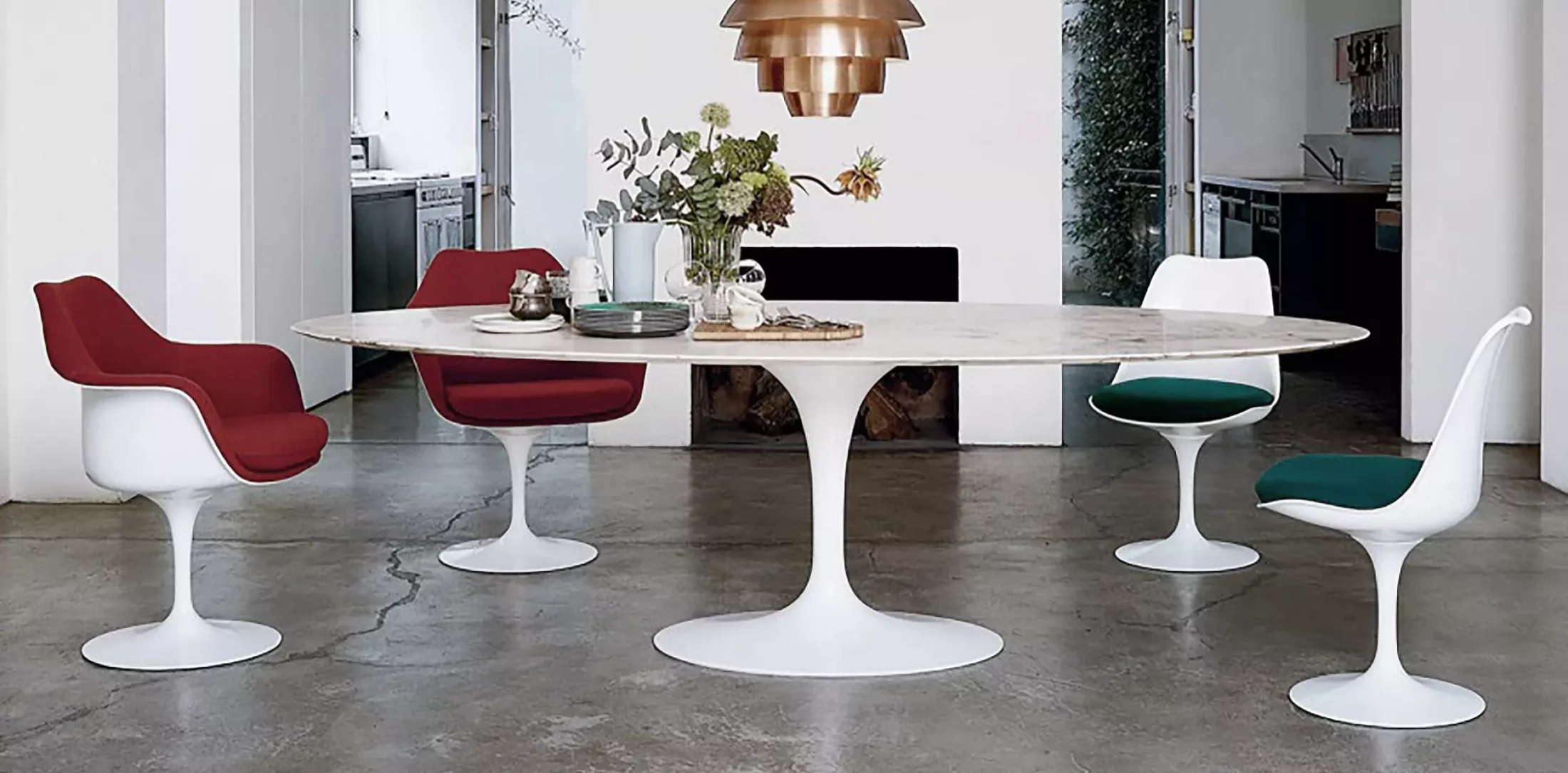 Beauty is weightless. But if you must know, our chair weighs only a little more than 9kg (about 20lbs).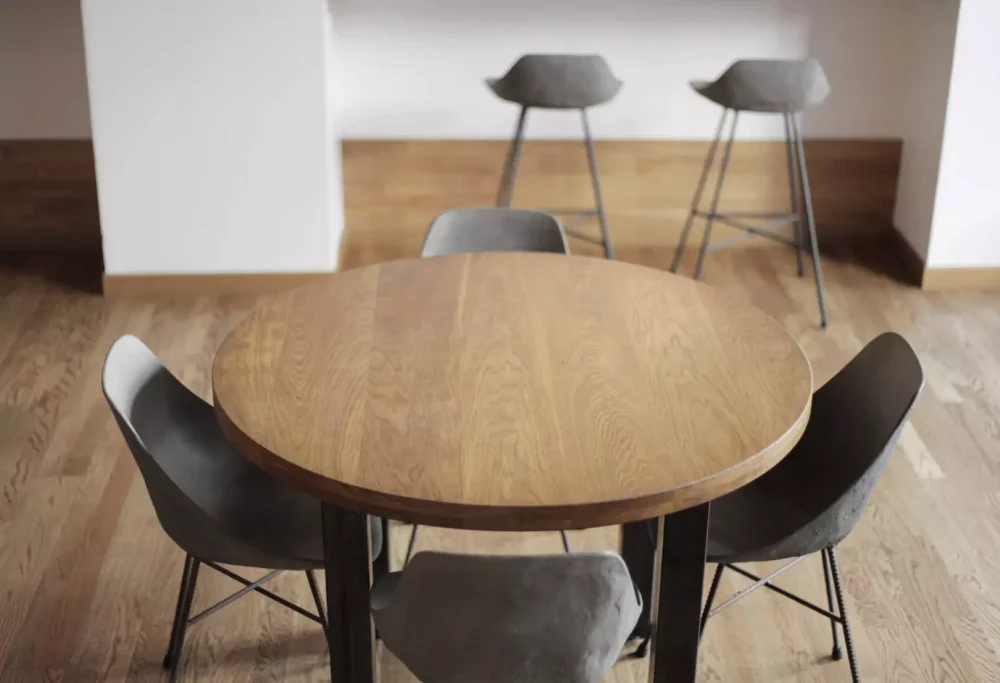 Chairs are far and away the most difficult pieces for designers. Making a chair out of concrete is almost unconscionable. Designing a whole collection of concrete seats, from bar stools to rocking chairs? That's genius.