Twist and share
Our twist collection, which consists of a concrete coffee table and a concrete side table, tells the story of a harmonious juxtaposition of form and material, inertia and motion.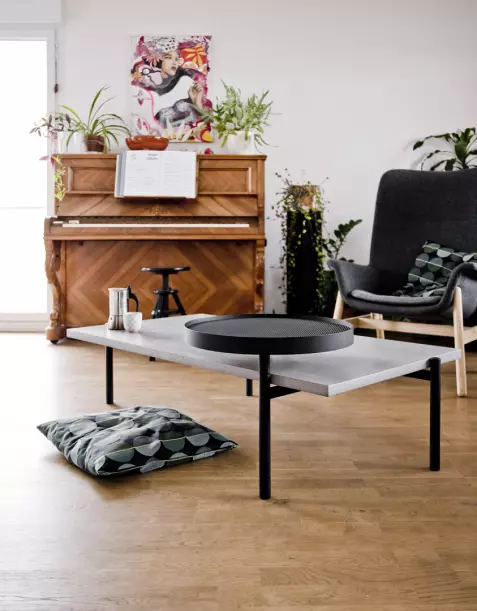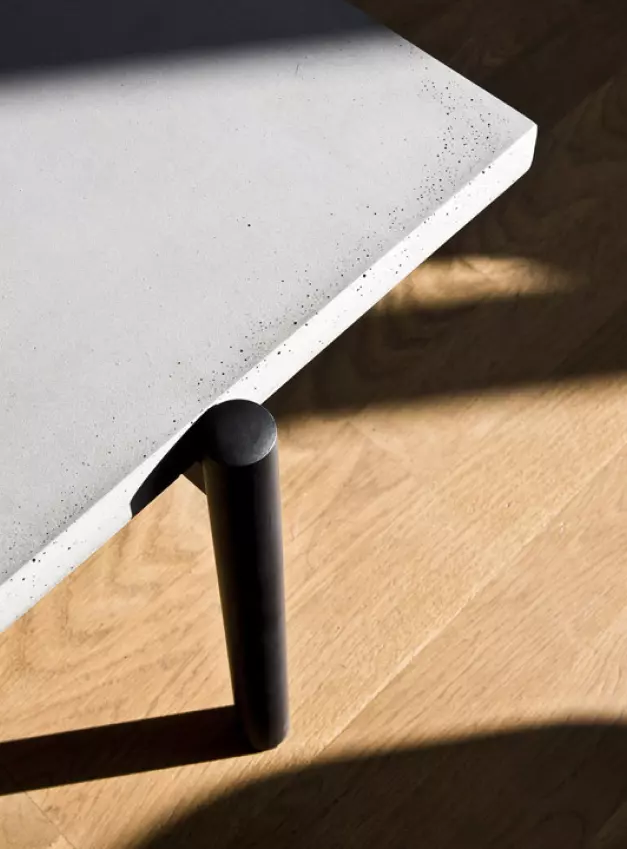 On one side: concrete. Solid, straight, mineral. Concrete anchors each piece while structuring your living space.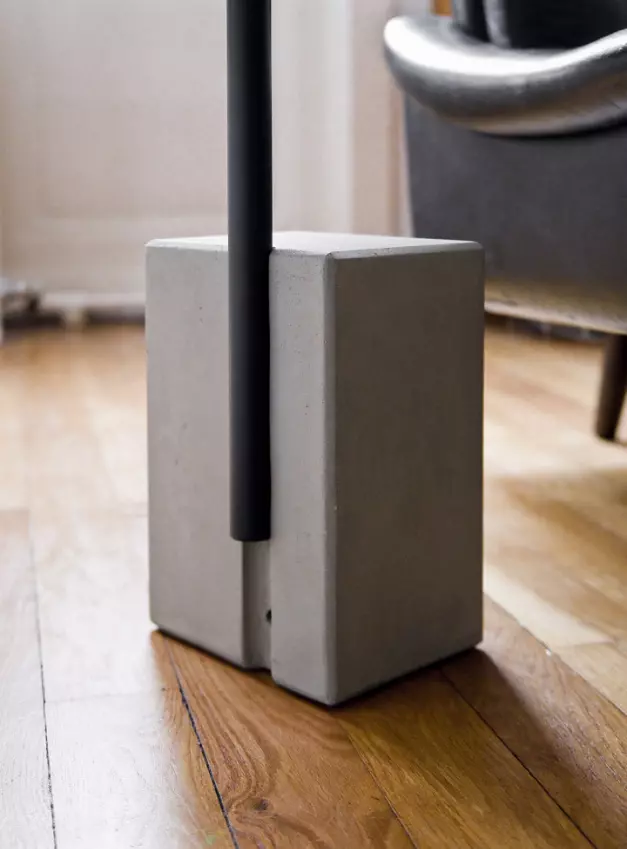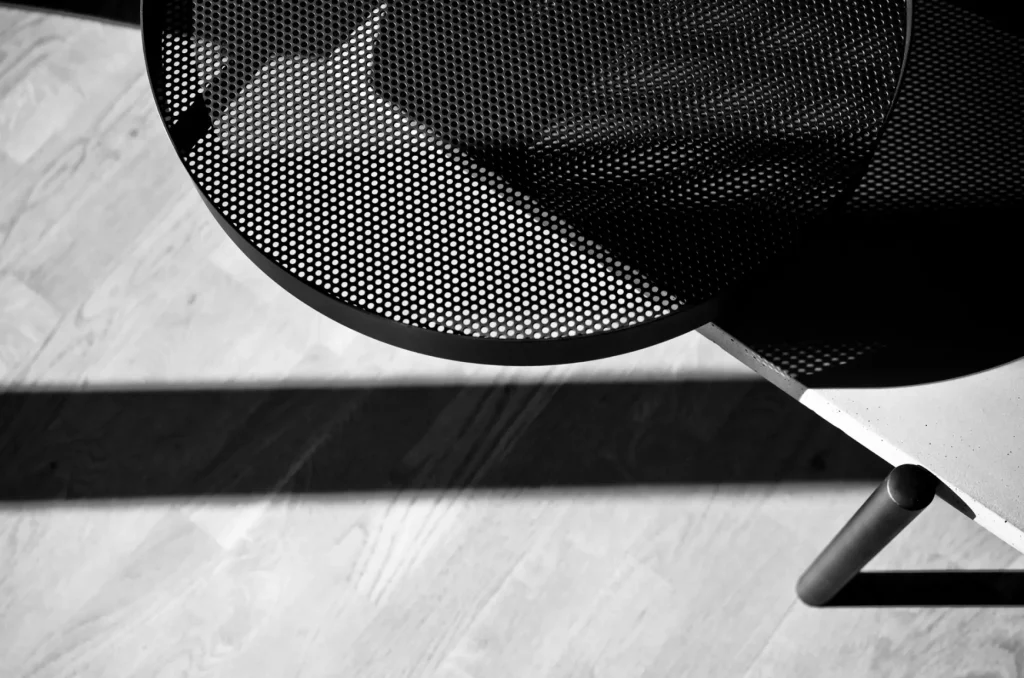 On the other side: metal. A slender piece of round openwork, the rotating tray table brings finesse and motion to the final product.
The best thing to happen to your living room since the invention of the remote control.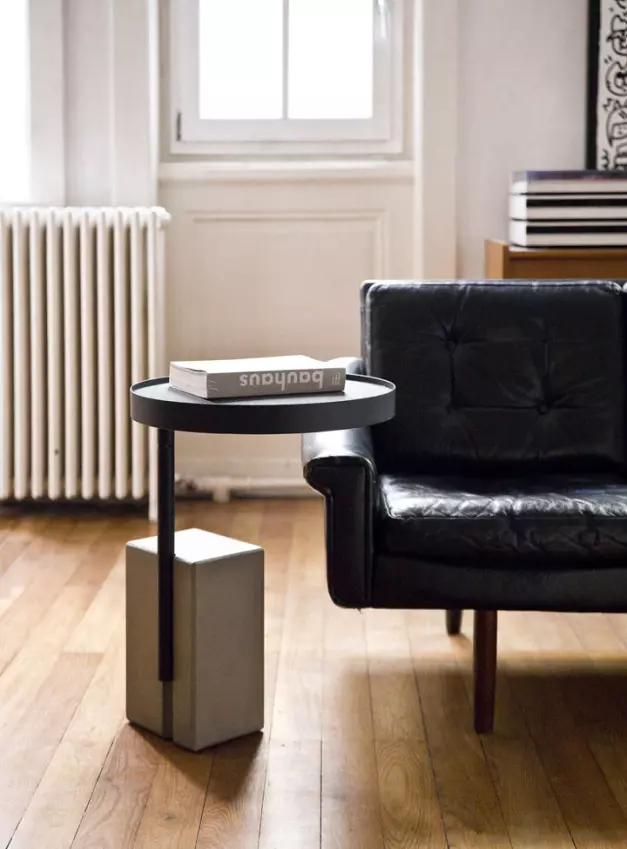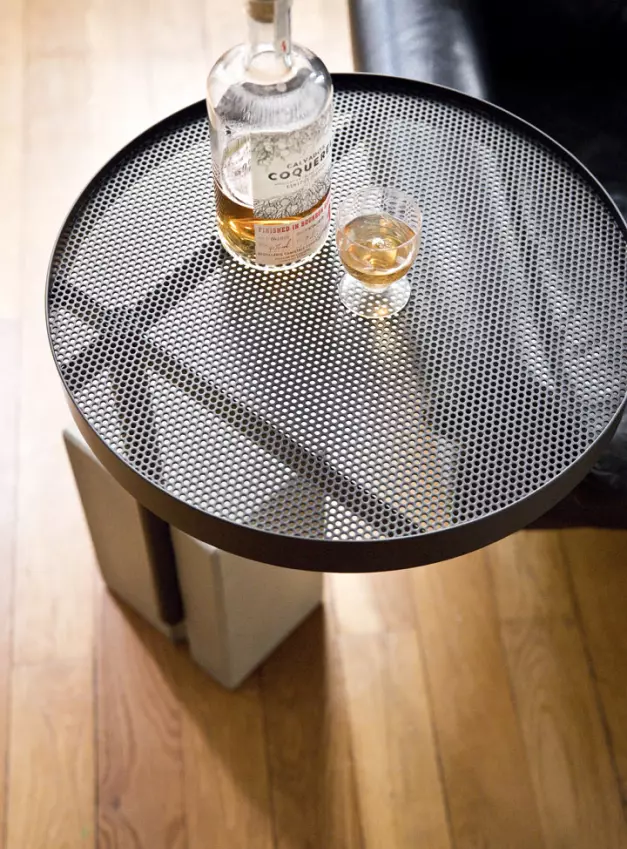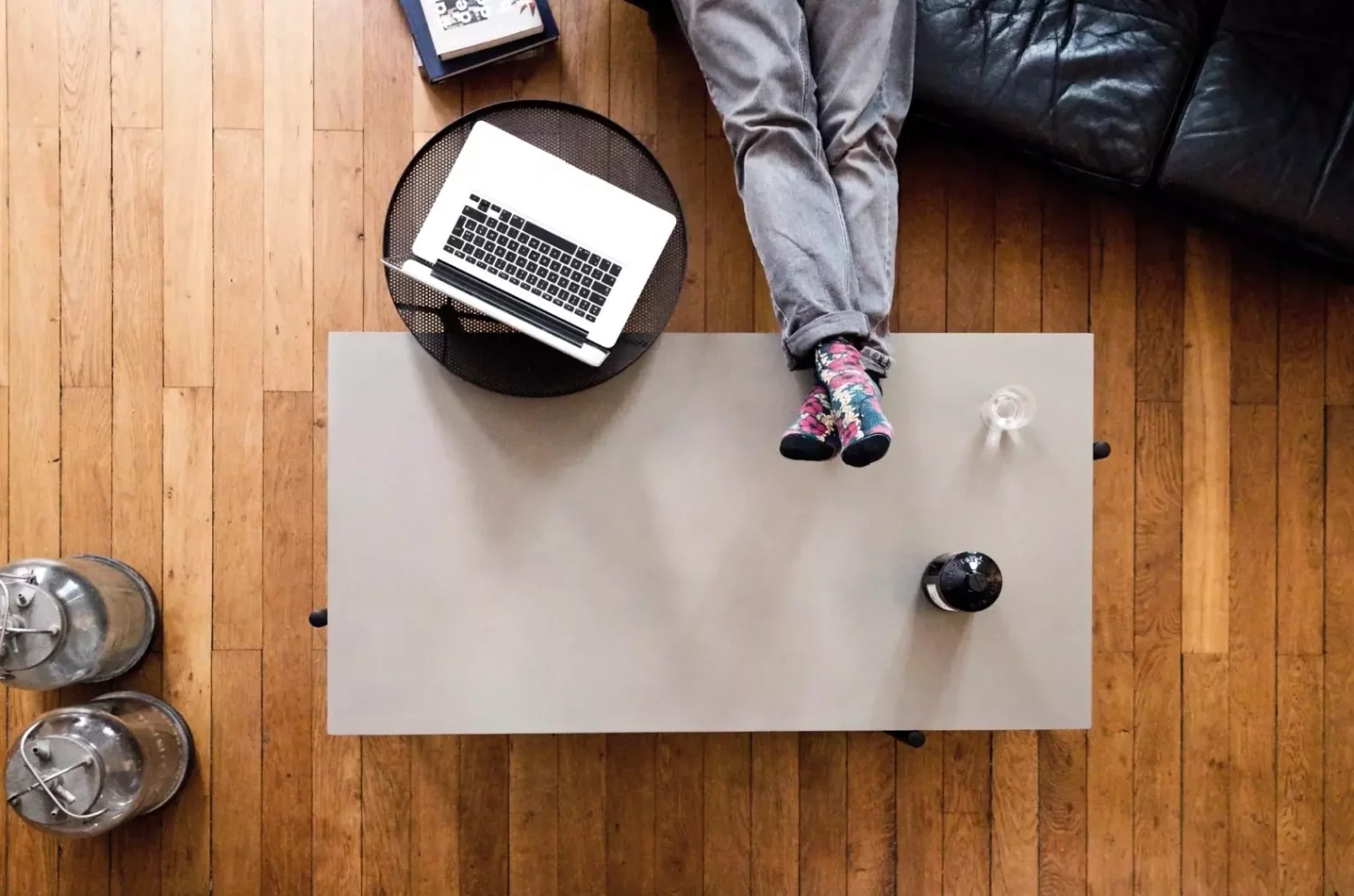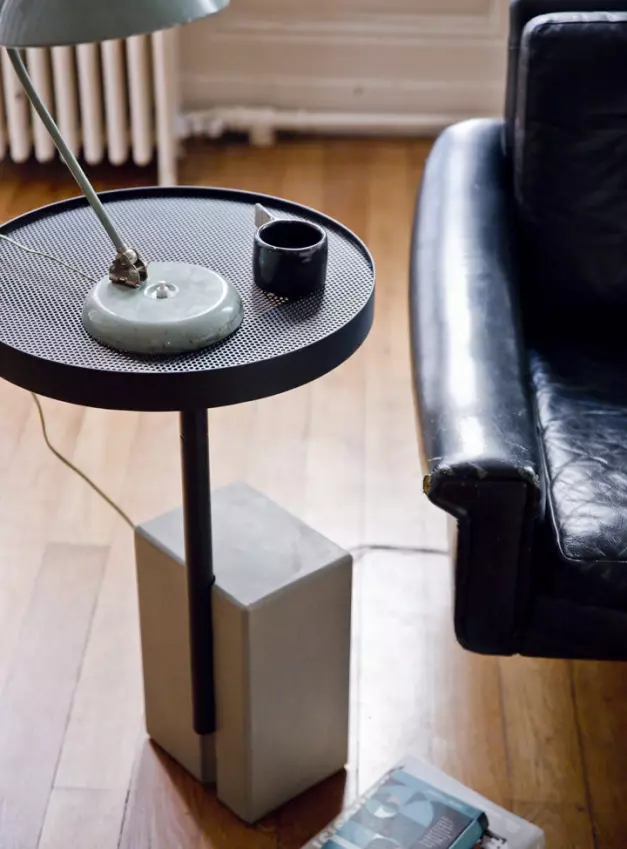 The metal tray table rotates on an off-center axis, extending toward you when you need it. A gentle nudge and it moves right back out of your way.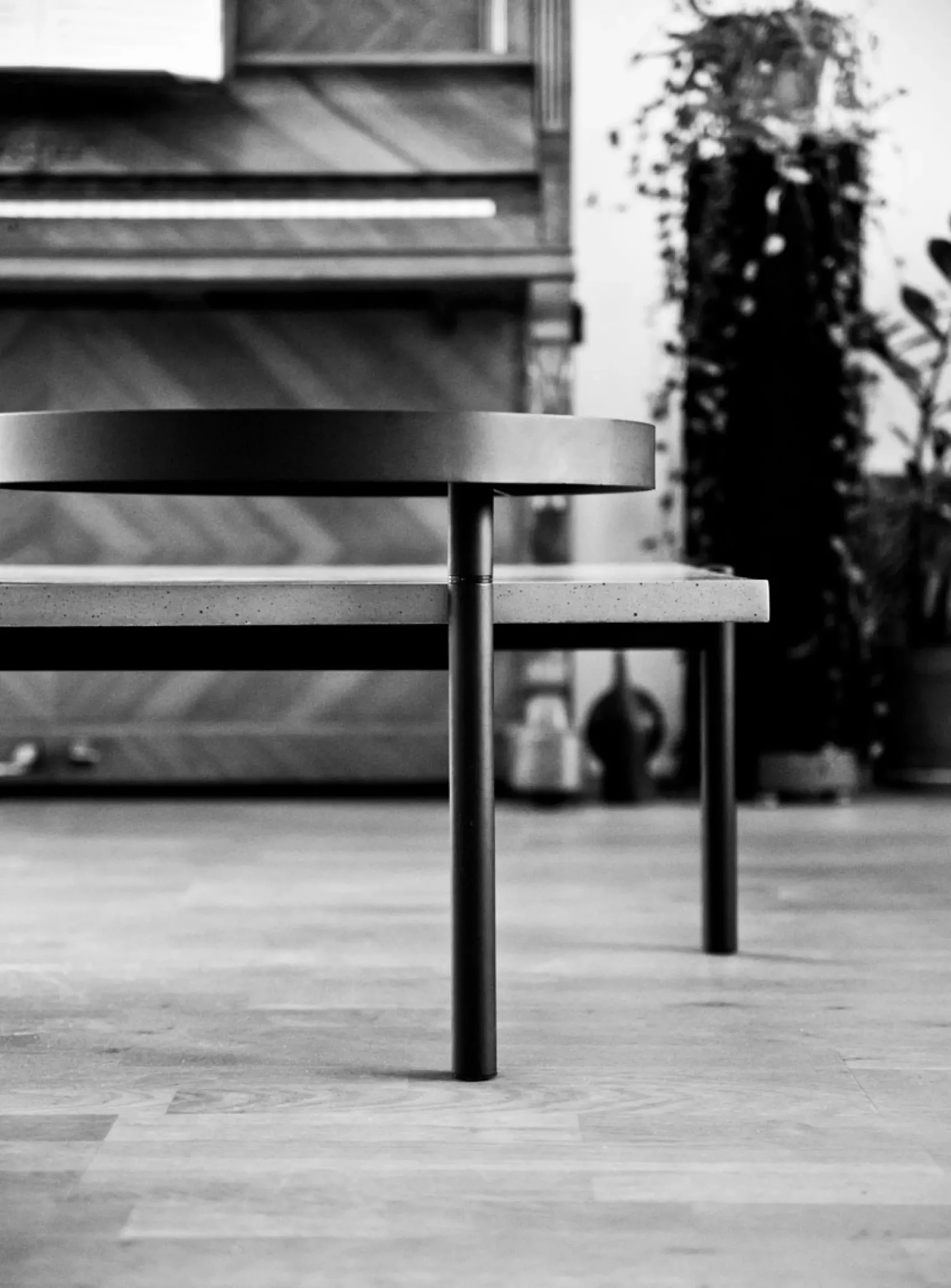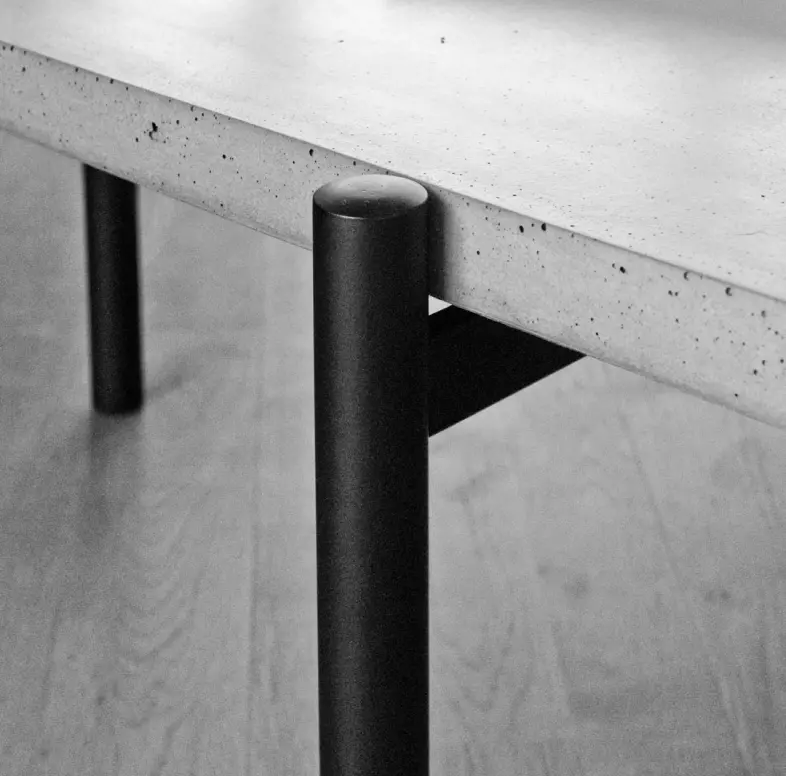 Each piece in our TWIST collection has a rotating component. But you probably figured that out already. Moving parts like these are usually fragile. But not to worry: like all of our furniture, our TWIST collection is built to last a long time — a very long time. Moving parts included. Despite the sturdy design, we've carefully treated each detail to make sure that the end result is really quite elegant.